With resistant weed control far and away the issue of greatest importance to ag retailers serving corn farmers, AMVAC has a wide portfolio of herbicides to help address weed resistance in corn – including Impact Core® and Sinate® Herbicide, both introduced to the market for 2021.
Impact Core provides control of emerged grass and broadleaf weeds with punishing takedown and lasting residual. It provides the proven power of topramezone in Impact® Herbicide and an industry-leading level of acetochlor to control the toughest weeds and grasses. Impact Core is Strong to the Core™.
Sinate postemergence corn herbicide controls herbicide-resistant and important driver weeds in LibertyLink® corn with outstanding crop safety. The powerful one-two punch of Impact and glufosinate provides punishing efficacy in the fight against herbicide-resistant weeds like waterhemp, Palmer amaranth, and giant ragweed. Sinate is Gentle on LibertyLink Corn, Wicked on Weeds™.
Rounding out AMVAC's full lineup of corn herbicides are:
"In a time of continuing concern about weed resistance, corn farmers are always on the lookout for a combination of solutions to ensure they achieve the best weed control they can," said Nathaniel Quinn, AMVAC Marketing Manager for Corn, Soybeans, and Sugar Beets. "AMVAC's wide corn herbicide portfolio can help corn farmers address a greater number of weed control challenges including herbicide-resistant weeds."
About AMVAC Corporation
AMVAC Corporation is a subsidiary of American Vanguard Corporation. American Vanguard Corporation is a diversified specialty and agricultural products company that develops and markets products for crop protection management, turf and ornamentals management, and public safety and animal health applications. American Vanguard is included on the Russell 2000® & Russell 3000® Indexes and the Standard & Poors Small Cap 600 Index.
The Company, from time to time, may discuss forward-looking information. Except for the historical information contained in this release, all forward-looking statements are estimates by the Company's management and are subject to various risks and uncertainties that may cause results to differ from management's current expectations. Such factors include weather conditions, changes in regulatory policy and other risks as detailed from time-to-time in the Company's SEC reports and filings. All forward-looking statements, if any, in this release represent the Company's judgment as of the date of this release.
Contact Information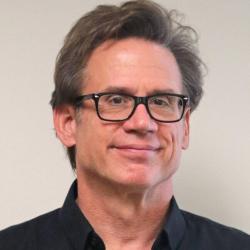 ©2021 AMVAC Chemical Corporation is a wholly owned subsidiary of American Vanguard Corporation. All rights reserved. American Vanguard, AMVAC, Assure, Hornet, Impact, Impact Core, ImpactZ, Sinate, Strong to the Core, The Standard in Corn Safety, Wicked on Weeds, and respective logos are trademarks owned by AMVAC Chemical Corporation.
Enlist is a trademark of Dow AgroSciences LLC. LibertyLink is a trademark of BASF Agricultural Solutions Seed US LLC.
ImpactZ is a restricted use pesticide. Important: Always read and follow label instructions. Some products may not be registered for sale or use in all states or counties. Please check with your state agency responsible for pesticide registration to ensure registration status. All products are EPA registered.