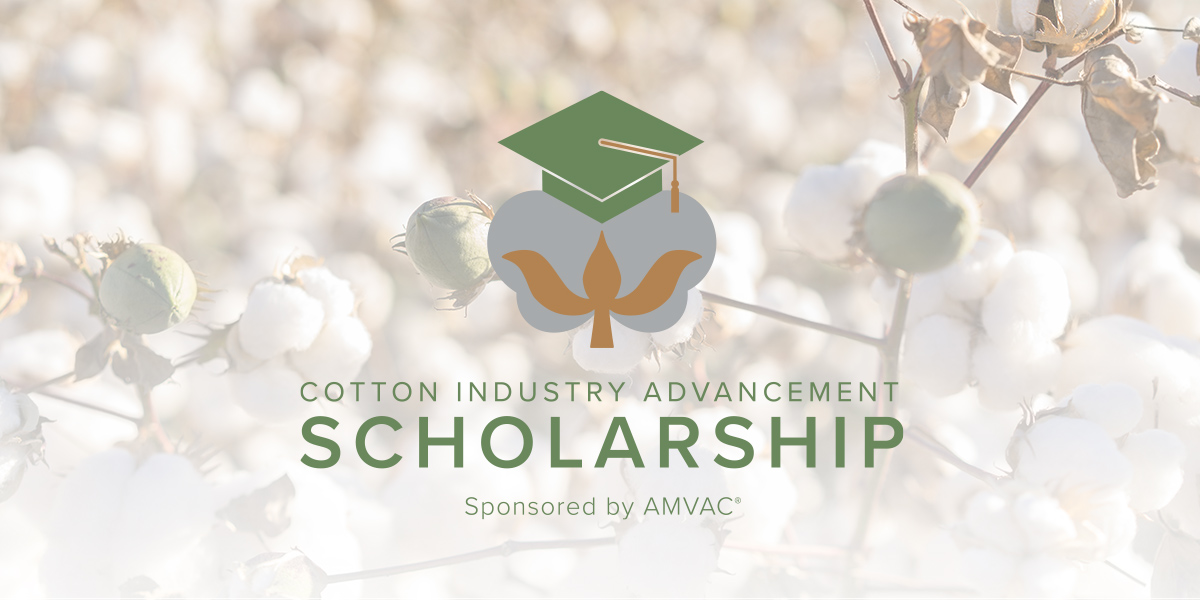 AMVAC® is now accepting applications for its 2021 Cotton Industry Advancement Scholarship. The scholarships, each worth $2,000, will be awarded to seven qualified students.
"Going into our third year, we're thrilled to continue giving more and more deserving students this scholarship opportunity," said Paul Vaculin, AMVAC Marketing Manager for Southern Crops. "I love seeing the passion and dedication these students have for the cotton industry, and it's an honor to help this next generation of ag professionals accomplish their educational and professional goals."
To be considered for the scholarship, applicants must be nominated by a practicing cotton consultant, have worked for a cotton consultant at some point between 2019 and 2021 and be either a senior in high school or currently enrolled full-time in an undergraduate or graduate-level agricultural program at an accredited college or university. Information on how to nominate a student is available AMVAC.com/scholarship. To be considered, all applications must be completed and submitted by the July 1, 2021, deadline.
Winners will be selected by a panel of judges and awarded based on the merits of their applications. Two winners are selected from each designated region, except for one winner from either California or Arizona. If not enough qualified entries are received in any of these regions, those scholarships will be opened up to regions with multiple qualified applicants.
The 2021 Cotton Industry Advancement Scholarship regions include:
Southeast – Alabama, Florida, Georgia, North Carolina, South Carolina and Virginia
Mid-South – Arkansas, Louisiana, Mississippi, Missouri and Tennessee
Southwest – Kansas, New Mexico, Oklahoma and Texas
The winners of the Cotton Industry Advancement Scholarship will be announced by August 13, 2021.
In 2020, seven students were awarded the scholarship and are all currently studying agriculture at accredited colleges and universities. The winners included:
John Lee – from Jesup, Ga. A senior attending Abraham Baldwin Agricultural College in Tifton, Ga. Majoring in agribusiness. Nominated by John Beasley.
Caitlyn Lawton – from Leesburg, Ga. A senior attending Abraham Baldwin Agricultural College in Tifton, Ga. Majoring in crop and soil science. Nominated by Kevin Cotton.
Logan Vallee – from Pineville, La. A junior attending McNeese State University in Lake Charles, La. Majoring in general agriculture. Nominated by Travis Vallee.
Hayden Robinson – from Monticello, Ark. Entering freshman attending the University of Arkansas in Monticello, Ark. Majoring in agriculture business. Nominated by James Patterson.
Blaine Allen – from Lolita, Texas. Entering freshmen attending Texas Tech University in Lubbock, Texas. Majoring in plant and soil science. Nominated by Dale Allen.
Andrea Althoff – from Stillwater, Okla. A graduate student attending Oklahoma State University in Stillwater, Okla. Obtaining a Master of Science degree in plant and soil science. Nominated by Dr. Seth Byrd.
Colton Pricolo – from Los Banos, Calif. A junior attending California State University in Fresno, Calif. Majoring in plant science, crop production management. Nominated by Wayne Pricolo.
AMVAC is a longtime supporter of the cotton industry offering a portfolio of trusted products including Bidrin®8 Insecticide, Folex®6 EC Cotton Defoliant and many others that cotton growers have relied on for years. To learn more about AMVAC and the Cotton Industry Advancement Scholarship, visit AMVAC.com and AMVAC.com/scholarship.
About AMVAC Corporation
AMVAC Corporation is a subsidiary of American Vanguard Corporation. American Vanguard Corporation is a diversified specialty and agricultural products company that develops and markets products for crop protection management, turf and ornamentals management, and public safety and animal health applications. American Vanguard is included on the Russell 2000® & Russell 3000® Indexes and the Standard & Poors Small Cap 600 Index.
The Company, from time to time, may discuss forward-looking information. Except for the historical information contained in this release, all forward-looking statements are estimates by the Company's management and are subject to various risks and uncertainties that may cause results to differ from management's current expectations. Such factors include weather conditions, changes in regulatory policy and other risks as detailed from time-to-time in the Company's SEC reports and filings. All forward-looking statements, if any, in this release represent the Company's judgment as of the date of this release.
Contact Information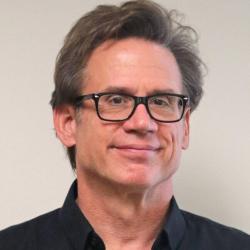 ©2021 AMVAC Chemical Corporation is a wholly owned subsidiary of American Vanguard Corporation. All rights reserved. AMVAC, Bidrin, Dibrom, Folex, Orthene, Vapam and K-Pam and respective logos are trademarks owned by AMVAC Chemical Corporation.
Bidrin is a restricted use pesticide. Important: Always read and follow label instructions. Some products may not be registered for sale or use in all states or counties. Please check with your state agency responsible for pesticide registration to ensure registration status. All products are EPA registered.