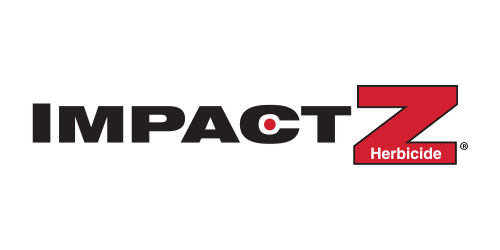 ImpactZ
Herbicide
ImpactZ® Herbicide is a premix of two effective modes of action in one easy-to-use formulation for control of emerged broadleaf weeds and grasses.
Applications
Can be applied from weed emergence up to 12" corn
Features
Weeds controlled include waterhemp, marestail, Palmer amaranth, giant ragweed, and kochia
Gets tough grasses such as crabgrass, foxtail, seedling johnsongrass, woolly cupgrass, broadleaf signalgrass and fall panicum
Offers The Standard in Corn Safety® in all types of corn
Tank-mix compatibility with other corn herbicides
Registered States
Find a Retailer
Get what you need, nearby.
AMVAC's website is updated regularly and may not contain the most current EPA registered product label or safety data sheet. Please contact your local AMVAC representative to confirm you have current product information. It is the sole responsibility of the end user to read and follow product use directions and to comply with all federal, state or local laws. This product may not be registered in all states and users are advised to confirm that the product is registered in all states of intended use.
ImpactZ is a Restricted Use Pesticide.