Resistant weed control is far and away the issue of greatest importance to ag retailers serving corn farmers, and two-pass herbicide programs are almost universally the recommended approach to ensuring resistant weeds are controlled. These are key findings of voice-of-customer research of ag retailers conducted by AMVAC® in January 2021.
Among resistant weeds, retailers expressed the greatest concern about waterhemp – not only to glyphosate but also due to that weed's early-developing signs of resistance to HPPD inhibitors.
Other resistant problem weeds identified by retailers are, in order: giant ragweed, marestail, Palmer amaranth, and kochia.
Resistance Concerns and Two-Pass Herbicide Programs
Resistant weed control easily outweighed all other areas of concern among ag retailers. Two related issues – broadleaf control and extended control – were ranked about on par with retailer profit, strongly suggesting the important role that control of resistant weeds plays in retailers' business models.  
While many farmers are inclined to favor "one and done" programs, especially given their many tasks and time restraints, one-pass programs continue a decade-long decline which has accelerated in the last 3-5 years as weeds become more resistant to glyphosate and, increasingly, other herbicide groups.
Today about 77% of corn acreage is treated with two-pass herbicide programs. In recommending such programs, retailers cite as foremost the need to ensure effective control of resistant weeds, most prominently waterhemp, and most often using multiple modes of action and layered residual herbicides. With two-pass programs there also is less risk of weather causing a weed control disaster.
Retailers said they have recommended both one-pass and two-pass programs with a higher-priced and lower-priced option for each. Add-on chemistries most often consist of atrazine, glyphosate, dicamba, and safened dicamba.
"As key advisers to farmers, ag retailers' concern about resistant weeds points to an acute need for effective weed control options heading into the 2021 growing season," noted Nathaniel Quinn, AMVAC Marketing Manager for Corn, Soybeans, and Sugar Beets. "For most corn farmers, multiple applications and a selection of several herbicides is likely to be their best course of action."
AMVAC has a full portfolio of herbicides to help address weed resistance in corn – including Impact Core® Herbicide and Sinate® Herbicide, both new for 2021; and Impact® Herbicide, which has received federal EPA approval that allows expanded control of several weeds and extends Impact's flexibility to more application situations.
About AMVAC Corporation
AMVAC Corporation is a subsidiary of American Vanguard Corporation. American Vanguard Corporation is a diversified specialty and agricultural products company that develops and markets products for crop protection management, turf and ornamentals management, and public safety and animal health applications. American Vanguard is included on the Russell 2000® & Russell 3000® Indexes and the Standard & Poors Small Cap 600 Index.
The Company, from time to time, may discuss forward-looking information. Except for the historical information contained in this release, all forward-looking statements are estimates by the Company's management and are subject to various risks and uncertainties that may cause results to differ from management's current expectations. Such factors include weather conditions, changes in regulatory policy and other risks as detailed from time-to-time in the Company's SEC reports and filings. All forward-looking statements, if any, in this release represent the Company's judgment as of the date of this release.
Contact Information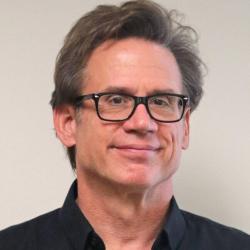 ©2021 AMVAC Chemical Corporation is a wholly owned subsidiary of American Vanguard Corporation. All rights reserved. American Vanguard, AMVAC, Impact, Impact Core, Sinate, and respective logos are trademarks owned by AMVAC Chemical Corporation.
Important: Always read and follow label instructions. Some products may not be registered for sale or use in all states or counties. Please check with your state agency responsible for pesticide registration to ensure registration status. All products are EPA registered.