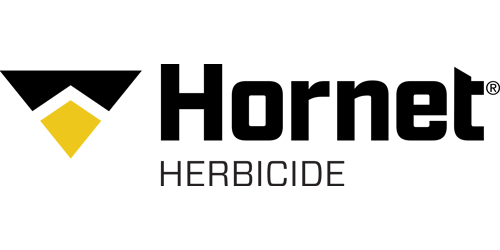 Hornet
Herbicide
Hornet® Herbicide provides postemergence broadleaf weed control in field corn. It is a preferred tank-mix partner for control of hard-to-manage and glyphosate-resistant broadleaf weeds.
Applications
Apply preplant, preemergence, or postemergence until corn reaches 20 inches in height or V6 growth stage whichever comes first.
Features
Can be used on conventional and herbicide-tolerant field corn.
Wide application window.
Contains HRAC Group 2 and Group 4 mode of action herbicides for resistance management and wide-spectrum broadleaf weed control.
Low concern for auxin herbicide volatility relative to dicamba and 2,4-D.
Excellent corn tolerance.
Registered States
Find a Retailer
Get what you need, nearby.
Downloads
Label & SDS
Supplemental Documents
Label & SDS
Supplemental Documents
Products are still pending registration transfer from Corteva to AMVAC. AMVAC's website is updated regularly and may not contain the most current EPA registered product label or safety data sheet. Please contact your local AMVAC representative to confirm you have current product information. It is the sole responsibility of the end user to read and follow product use directions and to comply with all federal, state or local laws. This product may not be registered in all states and users are advised to confirm that the product is registered in all states of intended use.