Corn rootworm (CRW) is considered the most damaging and costly pest to corn production in the U.S., causing well over $1 billion in yield losses and control costs each year. Will U.S. corn growers face corn rootworm CRW pressures in 2023 comparable to what they've experienced in recent years?
This appears to be the case for at least some areas of the Corn Belt based on CRW adult beetle trapping data as reported to the Corn Rootworm Adult Monitoring Network (CRAMN) during the 2022 growing season – and it has obvious ramifications for farmers' pest control programs in the coming year. As Iowa State University notes, "high adult activity may be concerning and indicate issues for the following growing season."
CRAMN offers an interactive map representing average CRW adult beetles trapped per day in 2022 Problematic averages are represented in three colors:
Yellow: 2-5 counts/trap/day
Orange: 5-10 counts/trap/day
Red: >10 counts/trap/day
What do these numbers mean for farmers and their advisers? According to action thresholds suggested by Extension entomologists at the University of Illinois and Iowa State University:
Greater than 2 beetles/trap/day (yellow on the CRAMN map) indicates the probability for economic injury is likely if control measures are not used
Greater than 5 beetles/trap/day (orange up to red) indicate economic injury is very likely and populations are expected to be very high the following year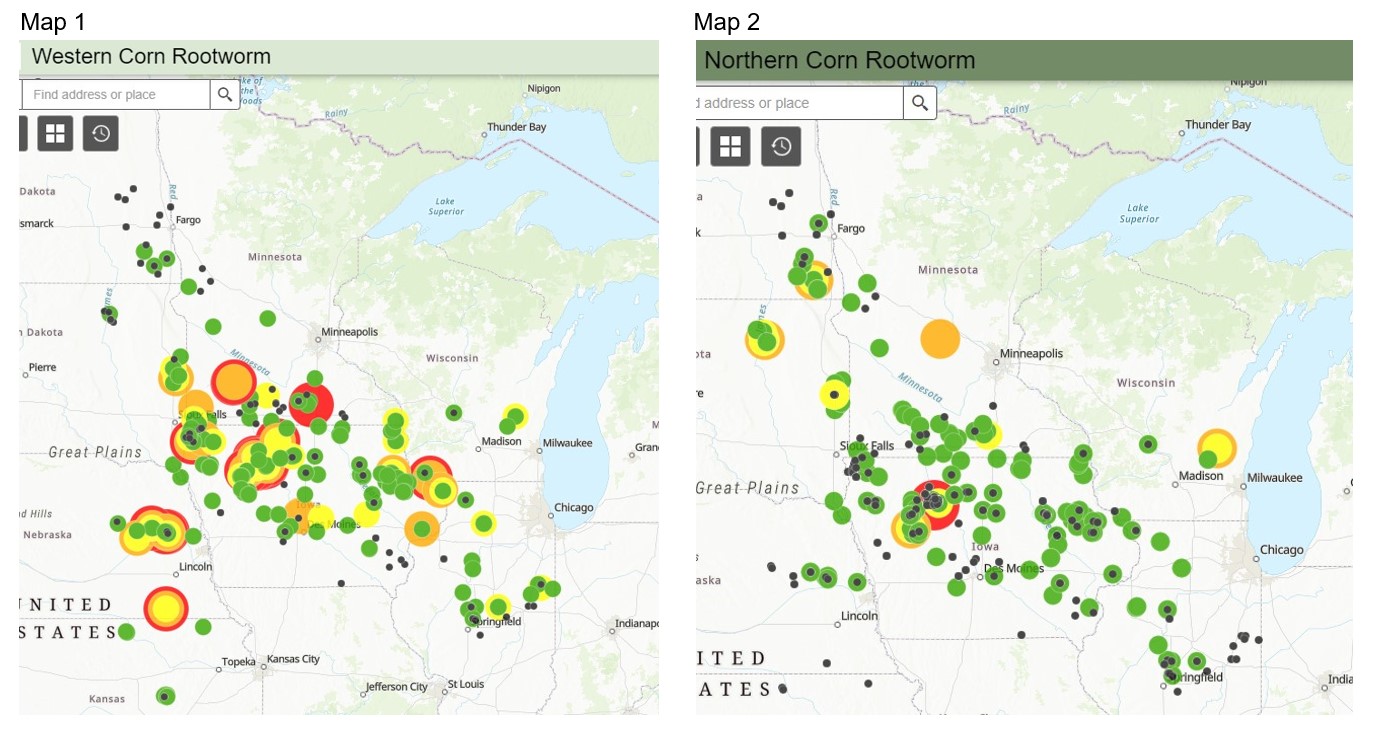 Based on 2022 data, reported geographies that appear to be especially vulnerable to Western CRW in 2023 (yellow, orange, and red in Map 1) include central and northern Iowa, southern Minnesota, and areas near the Missouri River in South Dakota, Nebraska, and Kansas.
A similar swath of vulnerability seems to exist for Northern CRW in 2023 (yellow, orange, and red in Map 2), though in somewhat more targeted areas: southern Wisconsin, central Minnesota, eastern areas of North Dakota, South Dakota, and Nebraska along the Missouri River, and spots of northwest Iowa.
As in previous years, key control measures for CRW in 2023 include CRW hybrid traits, adult beetle control, crop rotation, and use of proven soil applied insecticides.
AMVAC®'s insecticide portfolio for corn offers farmers plenty of choices for corn rootworm protection to accommodate a variety of equipment and agronomic needs in 2023, notes Mark Foster, Midwest Marketing Manager, AMVAC. AMVAC insecticides to control CRW include Aztec® brands, SmartChoice® HC, and Force® 10G HL.
Many application options also exist, though with looming supply chain challenges and anticipated CRW pressures in 2023, farmers have been encouraged to line up equipment purchases early to support their CRW larval control strategies next season.
About AMVAC Corporation
AMVAC Corporation is a subsidiary of American Vanguard Corporation. American Vanguard Corporation is a diversified specialty and agricultural products company that develops and markets products for crop protection management, turf and ornamentals management, and public safety and animal health applications. American Vanguard is included on the Russell 2000® & Russell 3000® Indexes and the Standard & Poors Small Cap 600 Index.
The Company, from time to time, may discuss forward-looking information. Except for the historical information contained in this release, all forward-looking statements are estimates by the Company's management and are subject to various risks and uncertainties that may cause results to differ from management's current expectations. Such factors include weather conditions, changes in regulatory policy and other risks as detailed from time-to-time in the Company's SEC reports and filings. All forward-looking statements, if any, in this release represent the Company's judgment as of the date of this release.
Contact Information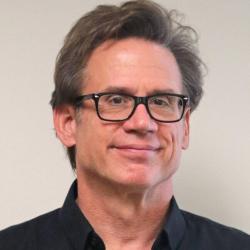 ©2022 AMVAC Chemical Corporation is a wholly owned subsidiary of American Vanguard Corporation. All rights reserved. American Vanguard, AMVAC, Aztec, SmartChoice, and respective logos are trademarks owned by AMVAC Chemical Corporation.
All other trademarks are the property of their respective owners.
Important: Aztec, Force, and SmartChoice are restricted use pesticides. Always read and follow label instructions. Some products may not be registered for sale or use in all states or counties. Please check with your state agency responsible for pesticide registration to ensure registration status. All products are EPA registered.