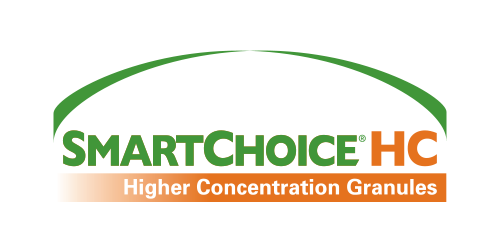 SmartChoice HC
Insecticide
Infused with 3X the active ingredient, SmartChoice® HC Higher Concentration Granules insecticide significantly reduces handling and refills to allow growers more time to focus on planting. With dual modes of action for proven control of rootworm and seed-attacking pests, it provides effective root protection in all row spacings, including narrow and twin-row applications.
Applications
Labeled for use in field corn, seed corn, sweet corn and popcorn
Compatible with herbicides registered for use in corn
Features
Reduces handling and refills
Fits across a wide range of soil types and geographies, including coastal regions
Registered States
Find a Retailer
Get what you need, nearby.
Downloads
Label & SDS
Supplemental Documents
Label & SDS
Supplemental Documents
AMVAC's website is updated regularly and may not contain the most current EPA registered product label or safety data sheet. Please contact your local AMVAC representative to confirm you have current product information. It is the sole responsibility of the end user to read and follow product use directions and to comply with all federal, state or local laws. This product may not be registered in all states and users are advised to confirm that the product is registered in all states of intended use.
SmartChoice is a Restricted Use Pesticide.