Technical and product information about the use of GreenSolutions™ biologicals from AMVAC® is featured on AMVAC Academy, a new online learning management system (LMS) for continuing education and training launched in October 2022.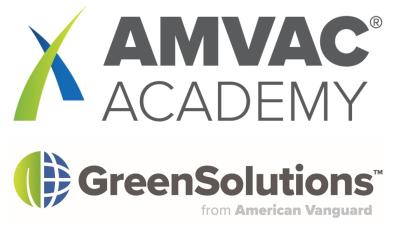 AMVAC Academy's GreenSolutions course category features four major learning modules:
Introduction to Biological Products – covering soil layers, soil and plant relationship, the value of biological support, and AMVAC biological solutions
B Sure® Biological, Nutrient Solution
iNvigorate® Biological
UpLift® Biological
Each self-guided module for B Sure, iNvigorate, and UpLift walks registered users through a product description; explores the threats that crops face along with solutions; product features and benefits; product use, handling, and application; and examples of product performance (results, trials, and testimonials).
Additionally, each module concludes with a self-guided quiz which allow users to test their knowledge of the subject matter reviewed, log their test scores as they advance through modules and subject areas, and provide proof of participation.
"GreenSolutions learning modules at AMVAC Academy are incisive and detailed and provide users a great primer on how to use AMVAC's biologicals," said Ted Walter, GreenSolutions Marketing Manager, AMVAC. "Because biologicals are relatively newer to farmers and their advisers, technical education about how they work and how to use them is every bit as important as for traditional crop inputs. We're pleased to offer this learning opportunity as a complement to AMVAC's growing lineup of GreenSolutions."
For more, visit AMVACAcademy.com.
About AMVAC Corporation
AMVAC Corporation is a subsidiary of American Vanguard Corporation. American Vanguard Corporation is a diversified specialty and agricultural products company that develops and markets products for crop protection management, turf and ornamentals management, and public safety and animal health applications. American Vanguard is included on the Russell 2000® & Russell 3000® Indexes and the Standard & Poors Small Cap 600 Index.
The Company, from time to time, may discuss forward-looking information. Except for the historical information contained in this release, all forward-looking statements are estimates by the Company's management and are subject to various risks and uncertainties that may cause results to differ from management's current expectations. Such factors include weather conditions, changes in regulatory policy and other risks as detailed from time-to-time in the Company's SEC reports and filings. All forward-looking statements, if any, in this release represent the Company's judgment as of the date of this release.
Contact Information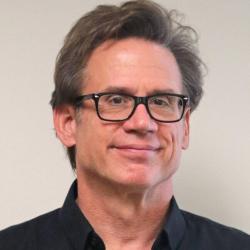 ©2022 AMVAC Chemical Corporation is a wholly owned subsidiary of American Vanguard Corporation. All rights reserved. American Vanguard, AMVAC, AMVAC Academy, B Sure, iNvigorate, GreenSolutions, UpLift, and respective logos are trademarks owned by AMVAC Chemical Corporation.
All other trademarks are the property of their respective owners.