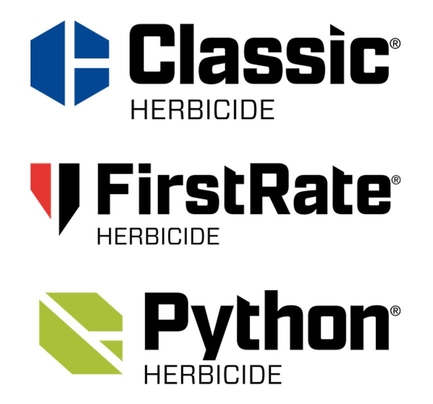 Smartweed. Velvetleaf. Lambsquarters. Nutsedge. Morningglory.
With market conditions already favoring soybeans heading into the 2021 season, farmers will look to control these key weeds – and more – to help them gain the needed control and realize their top economic returns.
Continuing shifts in the weed spectrum along with changes in product availability put multiple options on the table. Farmers facing a shortage of dicamba, for instance, may combine other products in tank mixes to address the weed spectrum. And while ag retailers have expressed major concerns about weed resistance to herbicides – especially glyphosate and early developing signs of resistance to glufosinate – herbicides such as Classic®, FirstRate®, and Python® from AMVAC® have utility in controlling weed biotypes that have not shown signs of ALS resistance.
In the continuing fight to protect yields, AMVAC offers a triple threat to key weeds in soybeans:
FirstRate® provides flexible PRE and POST control of troublesome broadleaf weeds including smartweed, dayflower, velvetleaf, morningglory, ragweed, sunflower, and cocklebur. FirstRate can be tank-mixed or applied sequentially with other postemergence herbicides to broaden the weed control spectrum. (Note: FirstRate will not control ALS-resistant weeds.)
Classic® delivers excellent control of many weed species in soybeans including yellow nutsedge, morningglory, smartweed, cocklebur, ragweed, sunflower, and velvetleaf. Classic also is an excellent tank-mix partner with other postemergence soybean products to expand the spectrum of POST weed control. (Note: Classic will not control ALS-resistant weeds.)
Python® offers PRE and POST control of teaweed (prickly sida) in dicamba-based programs. Applied preplant incorporated, preplant surface, or preemergence, Python also provides control of winter annual species as well as foundational control of more than 30 problem broadleaf weeds including lambsquarters, smartweed, common ragweed, velvetleaf, and Russian thistle.
"Every year brings unique weed control challenges to farmers, and 2021 looks to be no different in the way of weed spectrum shifts and product availability," said Nathaniel Quinn, AMVAC Marketing Manager for Corn, Soybeans, and Sugar Beets. "In FirstRate, Classic, and Python, AMVAC offers an array of herbicides with proven chemistry to control problem broadleaf weeds in a number of application situations."
For more information about AMVAC's soybean herbicide portfolio, visit AMVAC.com.
About AMVAC Corporation
AMVAC Corporation is a subsidiary of American Vanguard Corporation. American Vanguard Corporation is a diversified specialty and agricultural products company that develops and markets products for crop protection management, turf and ornamentals management, and public safety and animal health applications. American Vanguard is included on the Russell 2000® & Russell 3000® Indexes and the Standard & Poors Small Cap 600 Index.
The Company, from time to time, may discuss forward-looking information. Except for the historical information contained in this release, all forward-looking statements are estimates by the Company's management and are subject to various risks and uncertainties that may cause results to differ from management's current expectations. Such factors include weather conditions, changes in regulatory policy and other risks as detailed from time-to-time in the Company's SEC reports and filings. All forward-looking statements, if any, in this release represent the Company's judgment as of the date of this release.
Contact Information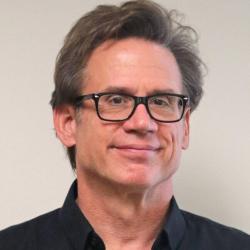 ©2021 AMVAC Chemical Corporation is a wholly owned subsidiary of American Vanguard Corporation. All rights reserved. American Vanguard, AMVAC, Classic, FirstRate, Python, and respective logos are trademarks owned by AMVAC Chemical Corporation.
Important: Always read and follow label instructions. See label for listed weeds and pests. Some products may not be registered for sale or use in all states or counties. Please check with your state agency responsible for pesticide registration to ensure registration status. All products are EPA registered.