Newport Beach, CA – AMVAC®, a solutions provider for global agriculture, is pleased to announce BioWake™ has been nominated for 2023 New Product of the Year by Farm Journal's The Scoop. BioWake is a biological seed lubricant that is part of the GreenSolutions™ product portfolio. 
In 2023, AMVAC introduced BioWake™ for Corn and BioWake™ for Soybeans – biological seed lubricants that contain pink-pigmented facultative methylotrophs (PPFMs) which are naturally occurring microbes that are proven to improve early season vigor, enhance nutrient uptake, and increase yield potential.  
"We are excited that BioWake is already receiving recognition from The Scoop and its readers," said Ted Walter, U.S. GreenSolutions Marketing Manager, AMVAC. "We are getting ready to launch more products under the BioWake line that will provide value across more row crops in the coming year." 
Field trials have shown both BioWake for Corn and BioWake for Soybeans have boosted plant weight and increased the uptake of important nutrients such as manganese. BioWake is soy-based, making it more applicator-friendly compared to traditional seed lubricants that contain talc or graphite. 
This is the second time in three years that an AMVAC product has been nominated for New Product of the Year. Readers of The Scoop chose SIMPAS™ (Smart Integrated Multi-Product Prescription Application System) as the 2020 New Product of the Year with more than 10,000 votes received. 
"At AMVAC, we are committed to technology, innovation, and sustainability – from our proven chemistries to our precision ag technologies to our GreenSolutions portfolio," said Scott Hendrix, Senior Vice President, U.S. and Canada Crop Sales and Application Technology. "It is an honor to be recognized for the products that we offer, like BioWake and SIMPAS, which are testaments to this commitment." 
The Scoop is the leading ag retail and crop consulting publication on the market. For over 15 years, The Scoop has recognized innovators in the sector through the Ag Retail Awards. To qualify, each product had to be available for stocking or preorders for the 2023 season and be specifically focused for use or sale by The Scoop readers – retailers, agronomists, and crop consultants. 
Readers can cast their votes and find out more about the category by visiting thedailyscoop.com/new-products.
To learn more about BioWake, visit amvac.com/biowake.  
About AMVAC Corporation
AMVAC Corporation is a subsidiary of American Vanguard Corporation. American Vanguard Corporation is a diversified specialty and agricultural products company that develops and markets products for crop protection management, turf and ornamentals management, and public safety and animal health applications. American Vanguard is included on the Russell 2000® & Russell 3000® Indexes and the Standard & Poors Small Cap 600 Index.
The Company, from time to time, may discuss forward-looking information. Except for the historical information contained in this release, all forward-looking statements are estimates by the Company's management and are subject to various risks and uncertainties that may cause results to differ from management's current expectations. Such factors include weather conditions, changes in regulatory policy and other risks as detailed from time-to-time in the Company's SEC reports and filings. All forward-looking statements, if any, in this release represent the Company's judgment as of the date of this release.
Contact Information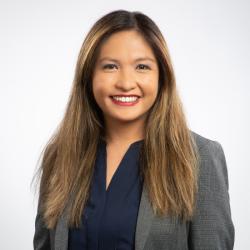 ©2022 AMVAC Chemical Corporation is a wholly owned subsidiary of American Vanguard Corporation. All rights reserved. AMVAC, BioWake, GreenSolutions, and respective logos are trademarks owned by AMVAC Chemical Corporation.
All other trademarks are the property of their respective owners.