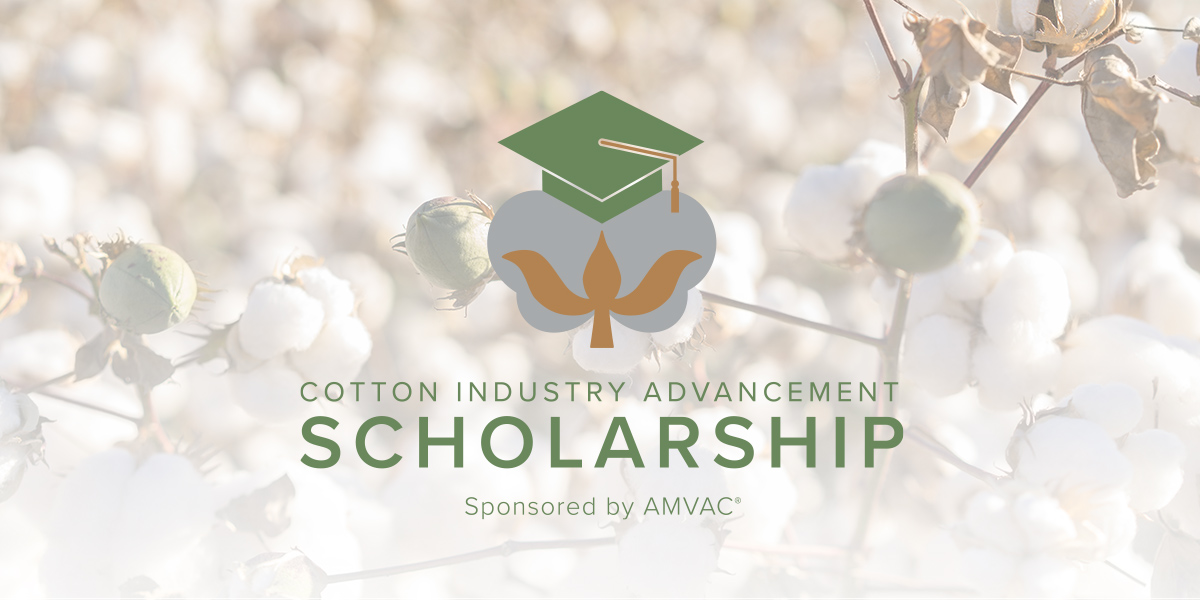 AMVAC®, an American Vanguard® Company, is pleased to announce the third annual Cotton Industry Advancement Scholarship winners. A total of seven students were selected from 17 qualified applicants. Each scholarship recipient was awarded $2,000.
"Every year, it's amazing to see the skill, knowledge and passion these students have for the cotton industry, and it's an honor to support young leaders as they pursue their dream careers," said Paul Vaculin, cotton marketing manager at AMVAC. "It's so important to provide opportunities for the next generation to develop their expertise and thrive in agriculture."
The 2021 Cotton Industry Advancement Scholarship Winners include:
Caitlyn Lawton – from Leesburg, Ga. Graduate student attending the University of Georgia obtaining a Master of Science degree in crop and soil science. Nominated by Kevin Cotton.
Fernando Dominguez – from Huron, Calif. Senior attending California State University majoring in plant science. Nominated by Andrew Gulley.
Jacob Smith – from Indianola, Miss. Graduate student attending Mississippi State University obtaining a Master of Science degree in agricultural life science. Nominated by Joseph Dean.
Jessica Dotray – from Lubbock, Texas. Graduate student attending Texas Tech University obtaining a Master of Science degree in plant and soil science. Nominated by Cecilia Monclova-Santana.
John Winkler – from Blakely, Ga. Senior attending the University of Georgia majoring in agriscience and environmental systems. Nominated by Jack Royal.
Walton Parker – from Calhoun City, Miss. Junior attending Mississippi State University majoring in integrated crop management. Nominated by Mitch LeFlore.
Yeager Pfannstiel – From Dalhart, Texas. Sophomore attending Texas Tech University majoring in agricultural economics. Nominated by Allen Pfannstiel.
Winners were selected by a panel of judges and awarded based on the merits of their application. All applicants were nominated by a practicing cotton consultant and worked for a cotton consultant between 2019 and 2021. Applicants also were required to be a senior in high school or currently enrolled full-time in an undergraduate or graduate-level agricultural program at an accredited college or university. Applicants who were not awarded a scholarship were given a $50 Amazon gift card for their participation.
Applications for the next Cotton Industry Advancement Scholarship will open in January 2022.
AMVAC, a global technology solutions provider for agriculture and a leader in proven chemistries, bio-solutions, and precision application systems, is a longtime supporter of the cotton industry, offering a portfolio of trusted products for U.S. cotton growers including BIDRIN®, ORTHENE® and DIBROM® insecticides; FOLEX® defoliant; and VAPAM® and K-PAM® fumigants. To learn more about AMVAC and the Cotton Industry Advancement Scholarship, visit www.AMVAC.com/scholarship
About AMVAC Corporation
AMVAC Corporation is a subsidiary of American Vanguard Corporation. American Vanguard Corporation is a diversified specialty and agricultural products company that develops and markets products for crop protection management, turf and ornamentals management, and public safety and animal health applications. American Vanguard is included on the Russell 2000® & Russell 3000® Indexes and the Standard & Poors Small Cap 600 Index.
The Company, from time to time, may discuss forward-looking information. Except for the historical information contained in this release, all forward-looking statements are estimates by the Company's management and are subject to various risks and uncertainties that may cause results to differ from management's current expectations. Such factors include weather conditions, changes in regulatory policy and other risks as detailed from time-to-time in the Company's SEC reports and filings. All forward-looking statements, if any, in this release represent the Company's judgment as of the date of this release.
Contact Information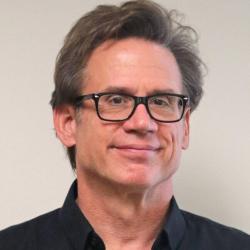 ©2021 AMVAC Chemical Corporation is a wholly owned subsidiary of American Vanguard Corporation. All rights reserved. AMVAC, Bidrin, Dibrom, Folex, Orthene, Vapam and K-Pam and respective logos are trademarks owned by AMVAC Chemical Corporation.
Bidrin is a restricted use pesticide. Important: Always read and follow label instructions. Some products may not be registered for sale or use in all states or counties. Please check with your state agency responsible for pesticide registration to ensure registration status. All products are EPA registered.