AMVAC®, an American Vanguard® Company (AVD), and Biotor Labs, S.A., a Nicaragua-based developer of biological control solutions for a wide range of crops, have agreed to expand their Global Product Evaluation and Exclusive Option contract through July 2024.
Biotor markets its products Trichomax biological fungicide, Klamic biological nematicide, Cronox Plus biological nematicide and fungicide, and Atropos biological insecticide in Latin America by AgriCenter, an American Vanguard Company headquartered in Costa Rica. Sales of Biotor products have been growing strongly in the foundational agricultural markets of LATAM.
Additionally:
AMVAC® agrees to collaborate with Biotor on developing next generation products utilizing each company's microbial libraries.
AMVAC Mexico, an American Vanguard Company, and Biotor, through the signed exclusive distribution agreement, have begun the process of registering products in Mexico.
AVD and Biotor will collaborate on the commercial launch in the Australia market.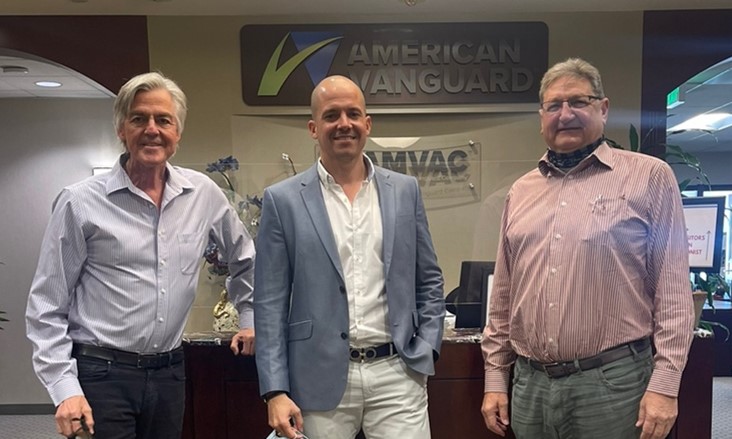 "The extension of this contract is an excellent opportunity to consolidate the commercial relationship between Biotor and American Vanguard, to project the development of new markets, and to identify future products for the development of new microbial products for pest control," said Luis Fernando Torres, Director General and President of Biotor Labs.
Said Bob Trogele, AMVAC Chief Operating Officer and Executive Vice President: "We've had success to date offering a number of biorationals and specialty nutritionals through our Green Solutions portfolio, with plans underway to significantly expand both the number and market presence of biocontrol products. We're especially pleased to continue and extend our relationship with Biotor as we bring an increasing number of environmentally improved modern technology solutions to key areas of the world."
For more information, go to www.AMVAC.com.
PHOTO CAPTION: Luis Fernando Torres (center), Director General and President of Biotor Labs, S.A.; with (left) Eric Wintemute, Chairman and CEO of American Vanguard; and Bob Trogele, Chief Operating Officer and Executive Vice President of AMVAC.
About Biotor Labs. S.A.
Biotor Labs, S.A, located in Matagalpa, Nicaragua, develops biological control solutions for a wide range of crops. A privately owned company, Biotor develops biopesticides of microbial origin from strains selected by a research center of excellence, produces products using good manufacturing practices, and commercializes them with professionalism through exclusive distribution. The company also offers specialized technical assistance to ensure the satisfaction of its customers. www.biotorlabs.com
About AMVAC Corporation
AMVAC Corporation is a subsidiary of American Vanguard Corporation. American Vanguard Corporation is a diversified specialty and agricultural products company that develops and markets products for crop protection management, turf and ornamentals management, and public safety and animal health applications. American Vanguard is included on the Russell 2000® & Russell 3000® Indexes and the Standard & Poors Small Cap 600 Index.
The Company, from time to time, may discuss forward-looking information. Except for the historical information contained in this release, all forward-looking statements are estimates by the Company's management and are subject to various risks and uncertainties that may cause results to differ from management's current expectations. Such factors include weather conditions, changes in regulatory policy and other risks as detailed from time-to-time in the Company's SEC reports and filings. All forward-looking statements, if any, in this release represent the Company's judgment as of the date of this release.
Contact Information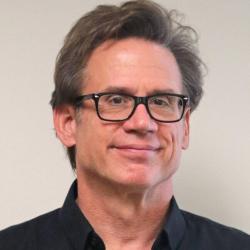 ©2022 AMVAC Chemical Corporation is a wholly owned subsidiary of American Vanguard Corporation. All rights reserved. American Vanguard, AMVAC, and respective logos are trademarks owned by AMVAC Chemical Corporation.
All other trademarks are the property of their respective owners.