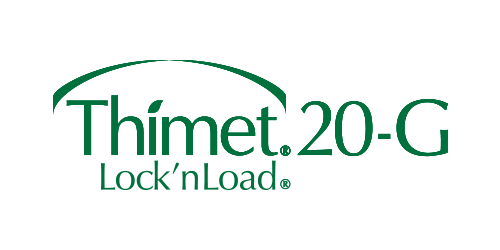 THIMET 20-G Lock'N Load
Insecticide
THIMET® 20G Lock'N Load® effectively controls sucking pests, mites and other major insects in row crops, including corn, soybeans, potatoes, sugar beets, peanuts and cotton and helps reduce the spread of disease by controlling the insects that spread viruses. Designed for Lock'N Load closed handling system.
Applications
Also available in SmartBox® and EZ Load® closed handling systems
Features
Dry, low-dust granule that is rapidly absorbed within the plant to provide dependable, systemic protection from the roots up
Reliable pest control in wet weather
Active on seed and root feeding pests for maximum plant stands
Important, proven tool for managing Tomato Spotted Wilt Virus in peanuts
Registered States
Find a Retailer
Get what you need, nearby.
Downloads
Label & SDS
Supplemental Documents
Label & SDS
Supplemental Documents
AMVAC's website is updated regularly and may not contain the most current EPA registered product label or safety data sheet. Please contact your local AMVAC representative to confirm you have current product information. It is the sole responsibility of the end user to read and follow product use directions and to comply with all federal, state or local laws. This product may not be registered in all states and users are advised to confirm that the product is registered in all states of intended use. Important: Always read and follow label instructions. See label for listed weeds and pests.
THIMET is a Restricted Use Pesticide.