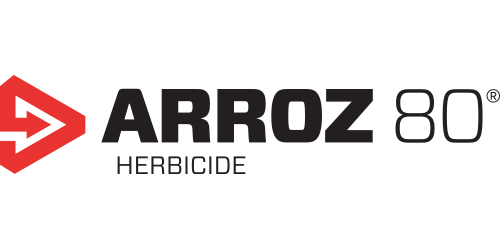 Arroz 80
Herbicide
Arroz 80® Herbicide delivers postemergence weed control in mid-South rice. It controls key weeds such as barnyardgrass, johnsongrass, rice flatsedge, jointvetch and hemp sesbania.
Applications
Apply by ground or air.
Always include an approved surfactant and 2% v/v UAN, such as Helena® Dyne-A-Pack®.
Include buffering agent if pH is above 7 or below 6.
Apply in a manner that minimizes drift potential.
Only use flat-fan nozzle types for ground application.
Features
Provides effective and flexible barnyardgrass, aquatic and broadleaf weed control.
Can be applied both pre- and post-flood.
Controls propanil and/or quinclorac resistant barnyardgrass.
Registered States
Find a Retailer
Get what you need, nearby.
AMVAC's website is updated regularly and may not contain the most current EPA registered product label or safety data sheet. Please contact your local AMVAC representative to confirm you have current product information. It is the sole responsibility of the end user to read and follow product use directions and to comply with all federal, state or local laws. This product may not be registered in all states and users are advised to confirm that the product is registered in all states of intended use.
Dyne-A-Pak and Helena are trademarks of Helena Holding Company.