This is a critical time for ag retailers, says agriculture industry analyst Kenneth Scott Zuckerberg – and being at or near the high point of the crop cycle for corn prices is no time for complacency. In fact, the current up cycle presents an ideal chance for full-service retailers to begin laying the groundwork for a more financially sustainable future.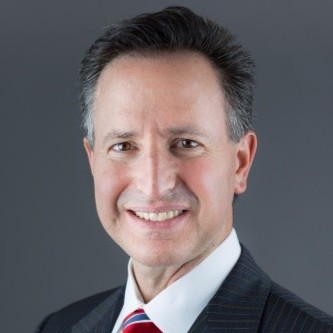 Zuckerberg, Lead Economist / Sector Strategist for CoBank, one of the largest private providers of credit to the U.S. rural economy, discussed the potential for "PaaS" – Precision as a Service – at the inaugural Tech Hub Live conference organized by Meister Media Worldwide.
Digitally powered PaaS, Zuckerberg said, is the future for ag retail, and he specifically cited SIMPAS® – developed by AMVAC and Powered by Trimble – as an example of the type of supplier with whom retailers should look to partner to make PaaS a reality.
Up Cycle = Opportunity for Evolution
"The time for digital transformation is now," Zuckerberg said. The current upturn in grain prices provides an ideal opportunity and financial leverage for business model transformation. And with ag tech continuing to evolve and mature, there are now numerous technologies to drive what he called "Precision Ag 4.0": Precision + Digital Technology – which can lower costs and improve the farmer-customer experience.
[View Kenneth Scott Zuckerberg's full PowerPoint presentation from Meister Media Worldwide's Tech Hub Live]
Other winds are at retailers' backs, he noted. Product demand remains relatively stable. Retailers continue to maintain privileged positions of trust with farmers. And there is ever-increasing demand for value-added agronomic advice, especially as consumer-driven sustainability initiatives grow.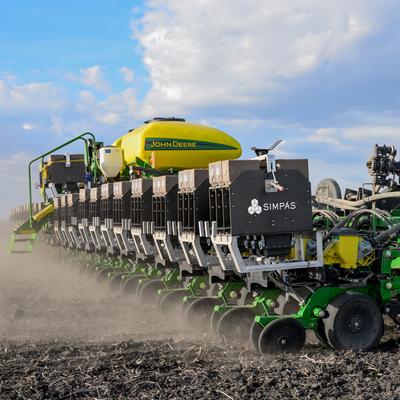 Yet there is that crop cycle again: two years up and five down, typically. Meanwhile, suppliers control the terms of trade, and volatility of fertilizer and chemical pricing results in unstable revenues. And as farms continue to grow larger, buyers have increased purchasing power. In times like these, products and services can become highly commoditized – but this is where opportunity "lives," Zuckerberg said.
Enter "PaaS": Precision as a Service
Under a PaaS model, retailers earn fees for providing high-quality agronomic advice that leverages data, analytics, and advanced computational tools such as artificial intelligence. The benefits: an incremental source of revenue, yes, but also an enhanced customer experience that breaks through the commoditization of products and services.
Building a successful SaaS program – one that allows retailers to avoid the fate of, say, Kodak, or Blockbuster Video, both of which have struggled if not outright failed to evolve successfully in the digital era – requires a business model transformation. Otherwise, to not evolve is "dangerous," Zuckerberg said.
He recommended three major steps:
Change the mindset about getting paid for advice – rather than "bundling" in agronomic expertise premium in with products and other services.
Make sure the service delivers – through improved operational efficiency (less time and effort), improved financial efficiency, and enhanced customer experiences
Partner with suppliers and ag-tech providers
SIMPAS: Next-Generation Precision Ag Application
Along with Aker and Everstream Analytics, Zuckerberg cited SIMPAS' "next-generation precision ag application of crop protection, seed treatment, and traceability" as a marketplace example of a potential partner for retailers.
A key to the SIMPAS application system, he noted, is that it allows growers to apply multiple differentiated products to only the portion of fields needing specific inputs. And the SIMPAS system's Ultimus technology uses a new electronic verification system to provide a proprietary recording and reporting system for field-applied inputs. Ultimus, he observed, will transform SIMPAS into both a smart variable-rate application system and a smart input-traceability system. This, he emphasized, "enhances the ag retailer offering, addresses consumer traceability, and offers an additional stream of revenue."
Regardless of whom retailers choose as their partners, change is well underway, especially in digital technologies. Those who hope to be "precision ag retailers of tomorrow," Zuckerberg concluded, must transform the model versus choosing to do nothing or even "something." They must adopt a growth mindset, ask "why not" rather than "why," and always remember the past (like Blockbuster and Kodak) lest they doom themselves to repeat it.
About AMVAC Corporation
AMVAC Corporation is a subsidiary of American Vanguard Corporation. American Vanguard Corporation is a diversified specialty and agricultural products company that develops and markets products for crop protection management, turf and ornamentals management, and public safety and animal health applications. American Vanguard is included on the Russell 2000® & Russell 3000® Indexes and the Standard & Poors Small Cap 600 Index.
The Company, from time to time, may discuss forward-looking information. Except for the historical information contained in this release, all forward-looking statements are estimates by the Company's management and are subject to various risks and uncertainties that may cause results to differ from management's current expectations. Such factors include weather conditions, changes in regulatory policy and other risks as detailed from time-to-time in the Company's SEC reports and filings. All forward-looking statements, if any, in this release represent the Company's judgment as of the date of this release.
Contact Information