AMVAC® is pleased to announce Peter J. Porpiglia, Global Vice President of Product Development and Technical Support at AMVAC, was honored with the Weed Science Society of America (WSSA) Fellow Award during the society's recent annual meeting.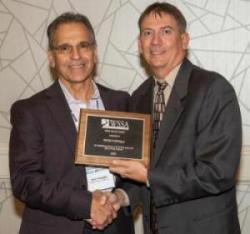 WSSA members are eligible for Fellow distinction through their meritorious contributions to weed science and to WSSA in more than one of six areas: professional publications (research, education, and/or extension); educational contributions other than publications; development of or improvement of weed science programs, practices, or products; service to WSSA; service to the profession outside of WSSA; and other professional contributions.
Dr. Porpiglia has spent his professional career developing and leading research teams to understand various chemical and mechanical technologies in a wide range of agricultural and horticultural disciplines. As a result, he has led the successful commercialization of more than two dozen novel products in weed science, growth regulation, entomology, pathology, and other disciplines. His research style has evolved into a Servant Leader, leading by example to set the tone and temperature of technical organizations, to empower employees, share experiences, and grow his teams.
In addition to his role on the AMVAC Executive Team, Dr. Porpiglia is an active WSSA member who has served on the organization's board and executive board and also been active on various society committees. He also has been an active member of all the regional weed science organizations and is a member of the American Chemical Society as well as the Entomology Society of America.
 
About the Weed Science Society of America (WSSA)
The Weed Science Society of America (WSSA) is an organization that fosters an awareness of weeds and their impact on our environment. We provide science-based information to the public and government policymakers while promoting research, education, and outreach activities. Founded in 1956 as a nonprofit professional organization, WSSA has approximately 2,000 members from around the world. Members include academic, governmental, and private industry research scientists, students and educators, extension educators, and federal, state, county, and private land managers.  It is the lead national society devoted to weed science.
About AMVAC Corporation
AMVAC Corporation is a subsidiary of American Vanguard Corporation. American Vanguard Corporation is a diversified specialty and agricultural products company that develops and markets products for crop protection management, turf and ornamentals management, and public safety and animal health applications. American Vanguard is included on the Russell 2000® & Russell 3000® Indexes and the Standard & Poors Small Cap 600 Index.
The Company, from time to time, may discuss forward-looking information. Except for the historical information contained in this release, all forward-looking statements are estimates by the Company's management and are subject to various risks and uncertainties that may cause results to differ from management's current expectations. Such factors include weather conditions, changes in regulatory policy and other risks as detailed from time-to-time in the Company's SEC reports and filings. All forward-looking statements, if any, in this release represent the Company's judgment as of the date of this release.
Contact Information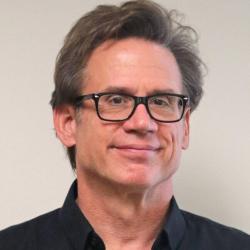 ©2023 AMVAC Chemical Corporation is a wholly owned subsidiary of American Vanguard Corporation. All rights reserved. American Vanguard, AMVAC, and respective logos are trademarks owned by AMVAC Chemical Corporation.