With increased corn rootworm pressure on corn crops throughout the Central and Northwest Midwest this year, which is projected to persist in 2021, growers will have plenty of choices for corn rootworm protection to accommodate a variety of equipment and agronomic needs next year, according to Nathaniel Quinn, AMVAC Marketing Manager for Corn, Soybeans, and Sugar Beets.
Quinn says AMVAC offers corn growers a deep "bench" of corn rootworm, seed-, and seedling-attacking pest solutions in the following delivery or application options:
AZTEC® 4.67G Corn Soil Insecticide, the industry-leading corn soil insecticide brand and formulation for corn rootworm control without herbicide restrictions, is available in two package options for application convenience:

50-lb. disposable bags, which can be applied using chain-driven granular insecticide applicators or with electric vDrive® insecticide applicators from Precision Planting®.
50-lb. returnable SmartBox® Closed Application System containers, for application with SmartBox, SmartBox+, or vDrive meters.

AZTEC HC Corn Soil Insecticide provides superior protection to a grower's corn seed investment. With higher-concentration AZTEC HC, growers spend less time handling product and more time planting corn. AZTEC HC is applied in-furrow using SmartBox, SmartBox+, or SIMPAS™ Closed Delivery System application equipment to produce healthier roots and stronger stands, resulting in great harvest efficiency and higher returns.
SMARTCHOICE® HC Corn Soil Insecticide, offered exclusively in SmartBox reusable containers, fits growers' innovative cultural practices, targeting control of rootworm, seed- and seedling-attacking pests with a higher-concentration formulation to accommodate high-speed planting. SMARTCHOICE HC offers the same outstanding performance in all corn row-spacings including narrow- and twin-row applications without herbicide restrictions.
COUNTER® 20G Corn Soil Nematicide/Insecticide has systemic activity that provides protection against corn rootworm, seed- and seedling-attacking pests, while also protecting against nematodes with lethal control. COUNTER 20G is available in LOCK'N LOAD®, SmartBox, or with SIMPAS prescriptive application equipment when packaged in SmartCartridge® containers.
FORCE® 10G HL Insecticide has a reliable pyrethroid mode of action for proven control of corn rootworm, seedling- and seed-attacking pests with a high-load formulation that offers convenience like never before. FORCE 10G HL is offered in SmartBox containers and may be applied using vDrive or SmartBox+ meters, or with SIMPAS using SmartCartridge containers.
INDEX® Liquid At-Plant Insecticide, with two modes of action, delivers broad-spectrum, in-furrow control of corn rootworm, seed, and seedling-attacking pests to maximize yield and protect seeds and roots. INDEX performs as well as granular insecticide standards and outperforms bifenthrin-only-based products on corn rootworms. It is the ideal choice for narrow-row corn – or any row spacing a grower chooses. INDEX is applied using a Dosatron® system and has no herbicide application restrictions.
"Whether applying insecticide on-the-go during high-speed planting via chain-driven or electric vDrive applicators, using SmartBox, applying liquid insecticide with starter fertilizer using a Dosatron system, or utilizing prescription-based in-furrow application with SIMPAS, AMVAC has solutions for corn rootworm protection," Quinn said.
About AMVAC®
AMVAC® is a subsidiary of American Vanguard® Corporation. American Vanguard Corporation is a diversified specialty and agricultural products company that develops and markets products for crop protection management, turf and ornamentals management, and public safety and animal health applications. American Vanguard is included on the Russell 2000® & Russell 3000® Indexes and the Standard & Poors® Small Cap 600 Index.
The Company, from time to time, may discuss forward-looking information. Except for the historical information contained in this release, all forward-looking statements are estimates by the Company's management and are subject to various risks and uncertainties that may cause results to differ from management's current expectations. Such factors include weather conditions, changes in regulatory policy and other risks as detailed from time to time in the Company's SEC reports and filings. All forward-looking statements, if any, in this release represent the Company's judgment as of the date of this release.
Contact Information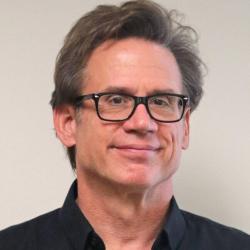 ©2020 AMVAC Chemical Corporation is a wholly owned subsidiary of American Vanguard Corporation. All rights reserved. American Vanguard, AMVAC, AZTEC, COUNTER, INDEX, LOCK'N LOAD, SIMPAS, SmartBox, SmartBox+, SmartCartridge, SmartChoice and respective logos are trademarks owned by AMVAC Chemical Corporation. vDrive and Precision Planting are trademarks of Precision Planting. Force is a trademark of Syngenta Group Company. Dosatron is a trademark of Dosatron International.
AZTEC, COUNTER, FORCE, INDEX, and SMARTCHOICE are restricted use pesticides. Important: Always read and follow label instructions. Some products may not be registered for sale or use in all states or counties. Please check with your state agency responsible for pesticide registration to ensure registration status. A299-063401 11/2020