Increased corn rootworm (CRW) pressure is projected to persist in corn crops throughout the Central and Northwest Midwest in 2021. But according to Wyffels Hybrids®, growers can take steps to predict the risk of significant rootworm feeding and protect their crops.
The best way to predict rootworm risk the following year is to monitor corn rootworm beetle activity during the growing season, reports Wyffels' Mitch Heisler, Product Marketing Manager, and Dr. Brent Tharp, Technical Product Manager.
To help anticipate CRW pressure, Wyffels initiated a trapping program with its customers seven years ago to ensure they had the information needed to select the appropriate management approach for their farms. Today Wyffels leads the industry in monitoring more than 877 fields for adult rootworm activity throughout Iowa, Illinois, Minnesota, Wisconsin and South Dakota in 2020. Traps were placed in corn fields to monitor northern and western corn rootworm beetle levels in continuous corn production and in soybean fields, with the goal of measuring the population of the western corn rootworm variant that can affect corn planted after soybeans.
Highlights from the program:
Peak beetle activity in continuous corn fields was much more robust than it was in either soybeans or first-year corn. In soybeans, 91% of the fields had very little beetle activity, with 33% of fields never capturing a beetle. In first-year corn fields, 91% had very little activity and 35% had zero beetles. But in continuous corn, 35% of fields were over the threshold for number of beetles per trap per day that would lead to significant damage the following year, according to Iowa State University. 

Areas with orange and red symbols indicate increased beetle activity and more rootworm damage the following year.

 

When plotted on a map, areas where increased beetle activity carried the highest risk of rootworm damage in corn in 2021 (red and orange dots in graphic) extend from Illinois into Wisconsin and Iowa. (Black symbols are fields with no beetle activity; green symbols represent minimal activity. Areas with orange and red symbols indicate increased beetle activity and more rootworm damage the following year.)
Based on these findings, Heisler and Tharp offered recommendations for 2021.
For first-year corn. Beetle activity in soybean fields was low in many areas this year. In these areas, non-GMO or VT Double Pro® hybrids with or without a soil insecticide could be viable options for first year corn fields in 2021. However, with beetle activity higher in parts of Northwestern Illinois, Southwestern Wisconsin, and Northeastern Iowa signifying more risk of rootworm damage next year, growers should be sure to use a soil insecticide with a non-rootworm traited hybrid or plant a SmartStax® hybrid.
For continuous corn. Because beetle activity in corn varied and was randomly distributed across Wyffels' marketing area, Heisler and Tharp do not recommend planting an unprotected hybrid in continuous corn, especially in long-term continuous corn. They recommend planting a SmartStax hybrid, or a VT Double Pro hybrid with a soil-applied insecticide on second-year corn acres. Fields with multiple years of continuous corn naturally pose a higher risk than a second-year corn planting, so they recommend planting a SmartStax hybrid in fields with three or more years of continuous corn.
Growers who must plant corn in continuous-corn situations in areas with high CRW pressure should consider other management practices like adult beetle control during the growing season. In very high CRW pressure, Heisler and Tharp say, traits alone will not be able to provide adequate protection.
"Resistance has been reported in all current rootworm trait platforms," Tharp notes, "and soil insecticide will be a necessary tool for continuous corn production. Understanding the risk of corn rootworm damage in your specific fields will help [growers] make the best management decisions to manage risk and maximize profit in 2021," he says.
AMVAC® offers growers plenty of choices for corn rootworm protection to accommodate a variety of equipment and agronomic needs next year. For more, visit AMVAC.com/News.
About AMVAC Corporation
AMVAC Corporation is a subsidiary of American Vanguard Corporation. American Vanguard Corporation is a diversified specialty and agricultural products company that develops and markets products for crop protection management, turf and ornamentals management, and public safety and animal health applications. American Vanguard is included on the Russell 2000® & Russell 3000® Indexes and the Standard & Poors Small Cap 600 Index.
The Company, from time to time, may discuss forward-looking information. Except for the historical information contained in this release, all forward-looking statements are estimates by the Company's management and are subject to various risks and uncertainties that may cause results to differ from management's current expectations. Such factors include weather conditions, changes in regulatory policy and other risks as detailed from time-to-time in the Company's SEC reports and filings. All forward-looking statements, if any, in this release represent the Company's judgment as of the date of this release.
Contact Information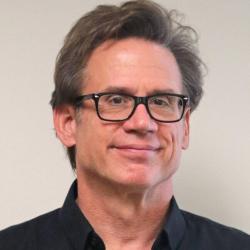 ©2020 AMVAC Chemical Corporation is a wholly owned subsidiary of American Vanguard Corporation. All rights reserved. American Vanguard, AMVAC and respective logos are trademarks owned by AMVAC Chemical Corporation. Wyffels Hybrids is a trademark of Wyffels Hybrids, Inc. Corporation Iowa. SmartStax and VT Double Pro are trademarks of Monsanto Technology LLC.
Important: Always read and follow label instructions. Some products may not be registered for sale or use in all states or counties. Please check with your state agency responsible for pesticide registration to ensure registration status. A299-065288 12/2020