Increased corn rootworm (CRW) pressure on corn crops throughout the Central and Northwest Midwest in 2020 suggests there will be a need for more application of corn soil insecticides in 2021, according to an extensive survey of agricultural retailers conducted in September by AMVAC®, an American Vanguard® company.
Respondents, surveyed both online and in phone interviews, compared this year's CRW pressure to that of 2012, after which, use of soil-applied insecticides was elevated for the three seasons of 2013-2015.
"AMVAC markets a number of corn soil insecticides, including AZTEC® and INDEX®, and anticipates having supply to serve the 2021 market need," said Nathaniel Quinn, AMVAC Marketing Manager for Corn, Soybeans and Sugar Beets. AZTEC is AMVAC's leading CRW brand. INDEX provides an effective liquid alternative to AMVAC's granular products for corn rootworm.
Handling safety and application accuracy of corn insecticides is achieved through the following methods. To apply INDEX, a Dosatron® system is required. To apply AMVAC-brand granular insecticides, there is a choice of the following application system options: Smart® from AMVAC, SmartBox+™ and SIMPAS™ from Trimble®, and vDrive® Insecticide equipment from Precision Planting®. No matter which option, there is an AMVAC-brand insecticide option to protect a farmer's crop.
Reasons for CRW Pressure in 2020 and Beyond
Respondents to the AMVAC survey and other technical sources said they suspect CRW damage has been greater than usual in 2020 due to three major factors: many corn growers planted fewer acres of rootworm traited corn hybrids due to cost and a drop in commodity prices; many growers who planted rootworm traited hybrids in a corn-on-corn situation without supplemental in-furrow insecticide treatments did not achieve acceptable CRW control; and many growers who applied bifenthrin at planting did not have the desired CRW control.
There were other factors in 2020 not directly addressed in the survey that could impact CRW pressure in 2021 and beyond. For instance, derecho wind damage experienced in 2020 set up the potential for significant volunteer corn in 2021 rotational soybeans. If uncontrolled, this volunteer corn could serve as a harbor for egg-laying CRW adults, whose eggs would produce larvae that feed on 2022 crop corn roots.
Also, waterhemp and ragweed escapes were prevalent in many areas of the Midwest in 2020. These weed escapes in soybean provided a food source and potential egg-laying sites for CRW adults. Larvae hatching from these eggs could show up in 2021 first-year corn. "SmartBox+ and SIMPAS Closed Application Systems now provide prescriptive options to target just those problem areas as insurance against corn rootworm and other seed-attacking pests in those areas," notes Jim Lappin, Director of SIMPAS Portfolio and Alliances at AMVAC.
Strategies for 2021
Looking ahead to 2021, survey results anticipate three major grower strategies will drive an increase in application of corn soil insecticides:
Continuous-corn growers may drive an increase in use of corn soil insecticides if, in fact, trait resistance is confirmed and there is recognition that CRW populations are overwhelming the trait.
Corn growers may drive generous increases in demand for rootworm traited corn hybrids in response to CRW pressures, but if there are inadequate supplies, many will turn to corn soil insecticides.
Similarly, growers in corn/soybean rotations may increase demand for rootworm traited corn but could contribute to growth in application of soil-applied insecticides if desired trait packages are not available.
Additional Information on CRW Pressure
Take closer look at rootworm picture in Indiana, Indiana Prairie Farmer, Oct. 20, 2020
Prepare for higher resistant rootworm populations, Prairie Farmer, Oct. 15, 2020
Significant Corn Rootworm Damage Seen in Southwest Minnesota, WNAX Radio 570, Oct. 15, 2020
Beware Rootworms Lurking, Progressive Farmer/DTN, Oct. 12, 2020
About AMVAC®
AMVAC® is a subsidiary of American Vanguard® Corporation. American Vanguard Corporation is a diversified specialty and agricultural products company that develops and markets products for crop protection management, turf and ornamentals management, and public safety and animal health applications. American Vanguard is included on the Russell 2000® & Russell 3000® Indexes and the Standard & Poors® Small Cap 600 Index.
The Company, from time to time, may discuss forward-looking information. Except for the historical information contained in this release, all forward-looking statements are estimates by the Company's management and are subject to various risks and uncertainties that may cause results to differ from management's current expectations. Such factors include weather conditions, changes in regulatory policy and other risks as detailed from time to time in the Company's SEC reports and filings. All forward-looking statements, if any, in this release represent the Company's judgment as of the date of this release.
©2020 AMVAC Chemical Corporation is a wholly owned subsidiary of American Vanguard Corporation. All rights reserved. American Vanguard, AMVAC, AZTEC, INDEX, SmartBox, SmartBox+, SIMPAS, and respective logos are trademarks owned by AMVAC Chemical Corporation. Trimble is a trademark of Trimble Inc. vDrive® and Precision Planting® are trademarks of Precision Planting, LLC. Dosatron is a trademark of Dosatron International. 
Contact Information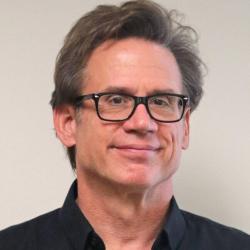 AZTEC and INDEX are restricted use pesticides. Important: Always read and follow label instructions. Some products may not be registered for sale or use in all states or counties. Please check with your state agency responsible for pesticide registration to ensure registration status.