Compounding the usual battle against grass weeds in rotational soybeans this season, likely will be the presence of volunteer corn from last year's corn crop—a result of 2020's derecho in much of the midwestern U.S.
Two key products in the fight against these yield-robbing weeds are Assure® II Herbicide and Scepter® 70 DG Herbicide from AMVAC®.
Assure II is a selective herbicide that provides proven grass and volunteer corn control in soybean and Enlist corn. For farmers looking for clethodim or glyphosate alternatives for postemergence grass control, Assure II is a strong option for postemergence control of problem grass weeds including foxtail, volunteer corn, and perennial grass weeds like quackgrass and johnsongrass. Assure II is the authorized quizalofop herbicide for use on Enlist corn.
Assure II additionally can be used to control non-Enlist®-trait containing volunteer corn. This includes volunteer Roundup Ready® corn (glyphosate resistant) and LibertyLink® corn (glufosinate resistant).
Scepter 70 DG herbicide is a proven tool for weed management in soybean production, providing residual activity on volunteer corn and tough broadleaf weeds.
In addition to excellent soybean safety, Scepter 70 DG has a broad application window. When applied spring early preplant through preemergence, it controls a broad spectrum of broadleaf weeds including cocklebur, morningglory, and giant ragweed. Applied early postemergence, it provides control of volunteer corn and cocklebur as well as extending residual control of broadleaf weed species.
Scepter 70 DG also can be applied in the fall, prior to planting, for control of winter annuals and suppression of early-season grass and broadleaf weeds.
"Farmers already have favorable market conditions for soybeans heading into 2021, and many will need volunteer corn and key grass control to help ensure they achieve maximum yield," said Nathaniel Quinn, AMVAC Marketing Manager of Corn, Soybeans, and Sugar Beets. "Assure II and Scepter 70 DG herbicides are two valuable tools from AMVAC to help them gain the needed control and realize their top economic returns."
About AMVAC Corporation
AMVAC Corporation is a subsidiary of American Vanguard Corporation. American Vanguard Corporation is a diversified specialty and agricultural products company that develops and markets products for crop protection management, turf and ornamentals management, and public safety and animal health applications. American Vanguard is included on the Russell 2000® & Russell 3000® Indexes and the Standard & Poors Small Cap 600 Index.
The Company, from time to time, may discuss forward-looking information. Except for the historical information contained in this release, all forward-looking statements are estimates by the Company's management and are subject to various risks and uncertainties that may cause results to differ from management's current expectations. Such factors include weather conditions, changes in regulatory policy and other risks as detailed from time-to-time in the Company's SEC reports and filings. All forward-looking statements, if any, in this release represent the Company's judgment as of the date of this release.
Contact Information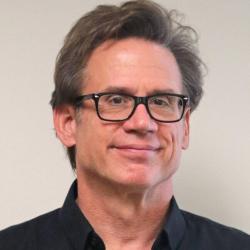 ©2021 AMVAC Chemical Corporation is a wholly owned subsidiary of American Vanguard Corporation. All rights reserved. American Vanguard, AMVAC, Assure II, Scepter, and respective logos are trademarks owned by AMVAC Chemical Corporation.
Scepter and LibertyLink are trademarks of BASF. Enlist is a trademark of Dow AgroSciences LLC. Roundup Ready is a trademark of Monsanto Company.
Important: Always read and follow label instructions. See label for listed weeds and pests. Some products may not be registered for sale or use in all states or counties. Please check with your state agency responsible for pesticide registration to ensure registration status. All products are EPA registered.