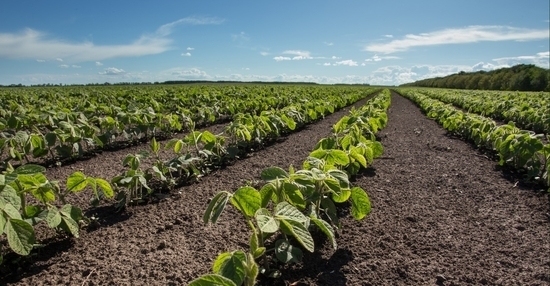 As of mid-May, U.S. corn, soybean, and spring wheat planted acres were significantly behind schedule compared to years prior. Parts of the Midwest have seen record rainfall, while producers in northern states have been dealing with below-average soil temperatures. 
Planting delays are cause for concern beyond just logistics – once in the ground late, the crop is set up to undergo key early growth stages in high temperatures, as well as pollinate and mature later. Being behind schedule makes crops more susceptible to hindrances such as root restriction, decreased stand quality, oxygen deprivation, and the threat of being overtaken by weeds early in the season. A late crop is susceptible to many threats out of the gate, making it necessary to ensure the nutrient and herbicide applications are planned with the plant's growth and immunity in mind.
Given these challenging conditions, producers should look to incorporate inputs that will land them a strong crop despite a stressful growth environment. Among the options available to them are several GreenSolutions™ products from AMVAC.
Enhance Plants' Tolerance to Stressful Conditions
B Sure®, for example, is a biological nutrient solution that helps protect crops from the inevitable stress of late crop growth. Derived from a microbial fermentation process, B Sure enhances crop tolerance to environmental and physiological stresses, ensuring that fertilizer applied is utilized to its fullest extent.
"Late-planted crops tend to incur more stress events throughout the growing season," says AMVAC Sales Manager Dennis Riley. "The addition of B Sure can help with stress mitigation, while also increasing photosynthesis which can benefit yield."
B Sure can be mixed with most fertilizers, herbicides, insecticides, and fungicides. For corn acres, the best application period is V5 through VT. Soybean application is best in V2 through R5, and wheat application in Feekes growth stage 4 through 10. 
Green Solutions for Your Crops
B Sure is a part of AMVAC's GreenSolutions biorational and specialty nutrition portfolio, made up of solutions that improve plant vigor. 
iNvigorate® creates extensive value for U.S. corn and soybean producers. This product works hard to create a nutritionally welcoming environment for crops and is readily available through numerous application processes. By releasing soil nutrients that roots uptake to support plant growth and creating a highly productive microbial community, iNvigorate can be a worthwhile addition to any program in a late-plant season. 
"AMVAC's GreenSolutions portfolio is built on our goal of offering producers tools to maximize yield and quality," says Ted Walter, Commercial Product Manager, AMVAC. "Each product contains its own unique set of attributes that aid in improving soil vigor, strengthening nutrient availability, or increasing crop productivity."
 
About AMVAC Corporation
AMVAC Corporation is a subsidiary of American Vanguard Corporation. American Vanguard Corporation is a diversified specialty and agricultural products company that develops and markets products for crop protection management, turf and ornamentals management, and public safety and animal health applications. American Vanguard is included on the Russell 2000® & Russell 3000® Indexes and the Standard & Poors Small Cap 600 Index.
The Company, from time to time, may discuss forward-looking information. Except for the historical information contained in this release, all forward-looking statements are estimates by the Company's management and are subject to various risks and uncertainties that may cause results to differ from management's current expectations. Such factors include weather conditions, changes in regulatory policy and other risks as detailed from time-to-time in the Company's SEC reports and filings. All forward-looking statements, if any, in this release represent the Company's judgment as of the date of this release.
©2022 AMVAC Chemical Corporation is a wholly owned subsidiary of American Vanguard Corporation. All rights reserved. American Vanguard, AMVAC, B Sure, Green Solutions, iNvigorate, and respective logos are trademarks owned by AMVAC Chemical Corporation.
All other trademarks are the property of their respective owners.
Important: Always read and follow label instructions. Some products may not be registered for sale or use in all states or counties. Please check with your state agency responsible for pesticide registration to ensure registration status. All products are EPA registered.