With SIMPAS poised for a U.S. market launch in 2021, AMVAC announces the promotions of Jason Jimmerson, Andy Asbury and Cory Ritter.
Jimmerson has been promoted to SIMPAS Technologies Commercial Manager. In his new role, he will be responsible for SIMPAS and SmartBox+TM sales and manufacturing. Previously as SIMPAS Project Manager, Jimmerson led the application technology through its development and trial stages. He will continue to work from his home office in Bozeman, Mont.
Asbury and Ritter have been promoted to SIMPAS Technologies Technical Representatives, providing new and prospective customers with SIMPAS and SmartBox+ technical expertise and support. In their new roles, Asbury and Ritter will work directly with farmers to prescriptively solve crop challenges using SIMPAS-applied Solutions TM (SaS), delivering high-touch, high-satisfaction experiences to each farmer who purchases a new SIMPAS or SmartBox+ system. They will also provide technical expertise around SIMPAS and SmartBox+ hardware and software, ensuring customers are connected with nearby Trimble® dealers for equipment servicing and calibration. Asbury will continue to work from his home office in Galesburg, Ill. Ritter will continue to work from his home office in Blue Mound, Ill.
"We're pleased to see Jason, Andy, and Cory transition into their new roles. The development of SIMPAS has been a team effort, and now we're assembling a great team to ensure commercial success," said Rick Rice, AMVAC Director of Application Technology. "These promotions are in alignment with AMVAC's strategic growth plan to further our prescription application system initiatives."
For more information on SIMPAS or SaS, visit www.SIMPAS.com. For more information on AMVAC and its crop protection portfolio, visit www.AMVAC.com.
About AMVAC Corporation
AMVAC Corporation is a subsidiary of American Vanguard Corporation. American Vanguard Corporation is a diversified specialty and agricultural products company that develops and markets products for crop protection management, turf and ornamentals management, and public safety and animal health applications. American Vanguard is included on the Russell 2000® & Russell 3000® Indexes and the Standard & Poors Small Cap 600 Index.
The Company, from time to time, may discuss forward-looking information. Except for the historical information contained in this release, all forward-looking statements are estimates by the Company's management and are subject to various risks and uncertainties that may cause results to differ from management's current expectations. Such factors include weather conditions, changes in regulatory policy and other risks as detailed from time-to-time in the Company's SEC reports and filings. All forward-looking statements, if any, in this release represent the Company's judgment as of the date of this release.
Contact Information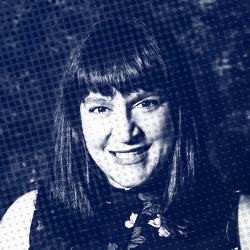 ©2021 AMVAC Chemical Corporation is a wholly owned subsidiary of American Vanguard Corporation. All rights reserved. American Vanguard, AMVAC, SmartBox+, SIMPAS, and respective logos are trademarks owned by AMVAC Chemical Corporation. Trimble is a trademark of Trimble Inc.
Important: Always read and follow label instructions. Some products may not be registered for sale or use in all states or counties. Please check with your state agency responsible for pesticide registration to ensure registration status. A299-067014 02/21