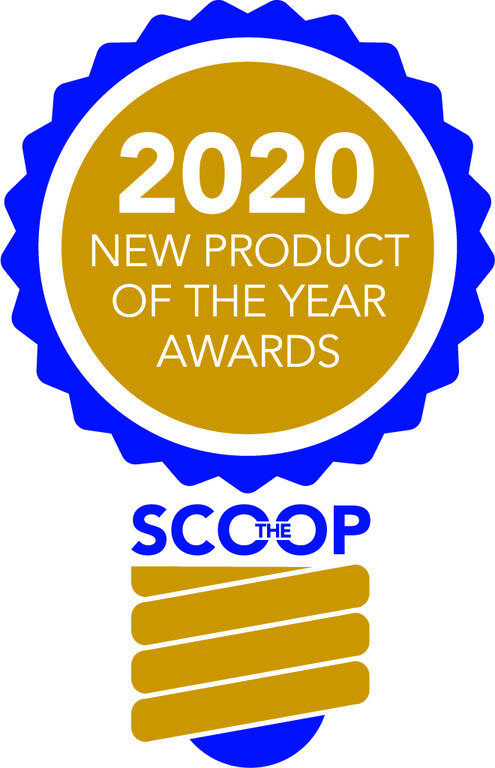 AMVAC® Chemical Corporation, an American Vanguard® Company, today announced SIMPAS™ (Smart Integrated Multi-Product Prescription Application System) has been named 2020 New Product of the Year by The Scoop magazine, published by Farm Journal and reaching ag retailers, crop consultants, farmer advisers, and manufacturers. SIMPAS received more than 10,000 votes from The Scoop's readers, earning the coveted honors over nine other finalists.
SIMPAS, which is powered by Trimble®, enables farmers to precisely and variably apply up to three SIMPAS-applied SolutionsTM (SaS) in-furrow in one simple pass while planting. Based on prescriptions developed by agronomists, SIMPAS delivers the exact rate of each SaS product within targeted management zones, using a patented metering system to apply only what's prescribed, precisely where it's needed.
"We're extremely honored to receive this recognition, and especially thankful for the partners, retailers and agronomists that make SIMPAS successful," said Rick Rice, Director of Application Technology for AMVAC. "Being named Product of the Year further demonstrates our commitment to farmers and our mission to help them achieve better precision, better efficiency and better results."
In 2020, the team at AMVAC led development of SIMPAS and worked with five retailers to beta test systems at farms across the U.S., including operations in Arkansas, Indiana, Iowa, Minnesota and Nebraska. Participating retailers included Asmus Farm Supply, Harvest Land Co-op, Helena Agri-Enterprises, Nutrien Ag Solutions and Simplot Grower Solutions.
For nearly 15 years, The Scoop has recognized innovation that impacts ag retail. To qualify for the New Product of the Year award, each product had to be available for stocking or preorders for the 2020 season and be specifically focused for use or sale by The Scoop readers -- retailers, agronomists and crop consultants. Products can range from inputs, machinery, and technology to other categories.
SIMPAS is available from Trimble dealers for corn planting in 2021. For more information about SIMPAS, please visit SIMPAS.com.
About AMVAC Corporation
AMVAC Corporation is a subsidiary of American Vanguard Corporation. American Vanguard Corporation is a diversified specialty and agricultural products company that develops and markets products for crop protection management, turf and ornamentals management, and public safety and animal health applications. American Vanguard is included on the Russell 2000® & Russell 3000® Indexes and the Standard & Poors Small Cap 600 Index.
The Company, from time to time, may discuss forward-looking information. Except for the historical information contained in this release, all forward-looking statements are estimates by the Company's management and are subject to various risks and uncertainties that may cause results to differ from management's current expectations. Such factors include weather conditions, changes in regulatory policy and other risks as detailed from time-to-time in the Company's SEC reports and filings. All forward-looking statements, if any, in this release represent the Company's judgment as of the date of this release.
©2021 AMVAC Chemical Corporation is a wholly owned subsidiary of American Vanguard Corporation. All rights reserved. American Vanguard, AMVAC, SIMPAS, and respective logos are trademarks owned by AMVAC Chemical Corporation. Trimble is a trademark of Trimble Inc.
Important: Always read and follow label instructions. Some products may not be registered for sale or use in all states or counties. Please check with your state agency responsible for pesticide registration to ensure registration status.