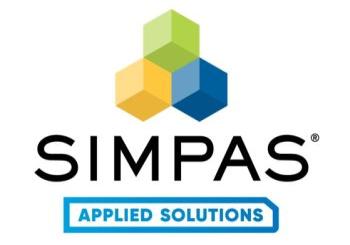 AMVAC has partnered with 3Bar Biologics to develop disposable packaging for liquid microbial SIMPAS-applied Solutions™ (SaS™). This innovative package will be plug-and-play compatible with the SIMPAS agricultural application system, enabling simultaneous application of SaS products from synthetic crop inputs in returnable/refillable SmartCartridge® containers alongside biological inputs in disposable packaging on the same crop row. The new package will be fully trackable with Smart Tag™ technology and compatible with Ultimus®, AMVAC's container/supply-chain traceability tool.
AMVAC's SaS portfolio continues to expand with microbial products such as iNvigorate®, Envita® through a collaboration with Azotic North America, and others to be announced. This new package will enable delivery of fresh, Ready-to-Use (RTU), living-organism formulations of these new products to be applied directly to the seed furrow, without contamination or loss of microbes from mixing with non-sterile water or non-compatible chemistry. This will accelerate the growth of SaS biologicals while speeding farmer adoption of SIMPAS technology.
 "Sterility requirements for microbials aren't compatible with refilling product cartridges as we do with synthetic-based SaS," said Rick Rice, Director, Application Technology, AMVAC. "AMVAC approached 3Bar to develop a disposable SaS package that allows farmers to dispose of unused microbial product and the container itself in accordance with landfill regulations. 3Bar has deep expertise in biologicals, packaging, and delivery, so we're confident they'll help us deliver a commercially viable solution."
Said Bruce Caldwell, Founder & CEO, 3Bar Biologics: "The microbial input industry is growing and AMVAC is a pioneer in delivery technology for living organisms. As the SIMPAS portfolio grows in both crop protection chemicals and now biologicals, AMVAC is positioned to be a leader in precision agriculture inputs. We are thrilled to bring our company's expertise to this exciting project."
3Bar and AMVAC are targeting the new package to be launched in time for the 2023 planting season in the U.S. 
About AMVAC
AMVAC is a subsidiary of American Vanguard Corporation. American Vanguard Corporation is a diversified specialty and agricultural products company that develops and markets products for crop protection management, turf and ornamentals management, and public safety and animal health applications. American Vanguard is included on the Russell 2000® & Russell 3000® Indexes and the Standard & Poors® Small Cap 600 Index. www.AMVAC.com
The Company, from time to time, may discuss forward-looking information. Except for the historical information contained in this release, all forward-looking statements are estimates by the Company's management and are subject to various risks and uncertainties that may cause results to differ from management's current expectations. Such factors include weather conditions, changes in regulatory policy and other risks as detailed from time to time in the Company's SEC reports and filings. All forward-looking statements, if any, in this release represent the Company's judgment as of the date of this release.
 
About 3Bar Biologics
3Bar Biologics, headquartered in Columbus, Ohio, is the global leader in delivery technologies for living microbe products. Delivering on their promise of stable, viable, fresh and pure microbe products for commercial agriculture, 3Bar partners with innovative companies to create and manufacture the highest quality and most cost-effective microbe solutions. For more information, visit www.3BarBiologics.com.
 
About SIMPAS-applied Solutions™ (SaS™)
SIMPAS-applied Solutions (SaS) are products prescriptively applied with patented SmartCartridge container technology to address unique agronomic needs. With SmartCartridge, farmers can apply precise rates of crop inputs that their trusted advisor prescribes, by management zone. Multiple SaS products including insecticides, fungicides, nematicides, micronutrients, and solutions for soil health and fertilizer efficiency are delivered simultaneously in-furrow during planting using SIMPAS equipment available through Trimble® dealers. Current SaS products include Aztec® HC SmartCartridge Insecticide; Counter® 20G SmartCartridge Insecticide / Nematicide; Force® 10G HL SmartCartridge Insecticide; ZINC Micronutrient SmartCartridge, MicroSync® IronClad IDC™ micronutrient, and iNvigorate® Biological. www.SIMPAS.com
Contact Information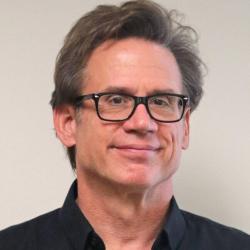 ©2022 AMVAC Chemical Corporation is a wholly owned subsidiary of American Vanguard Corporation. All rights reserved. American Vanguard, AMVAC, Aztec, Counter, iNvigorate, SIMPAS, SIMPAS-applied Solutions, SaS, Smart Tag, Ultimus, and respective logos are trademarks owned by AMVAC Chemical Corporation.
All other trademarks are the property of their respective owners.
Important: Always read and follow label instructions. Some products may not be registered for sale or use in all states or counties. Please check with your state agency responsible for pesticide registration to ensure registration status. All products are EPA registered.