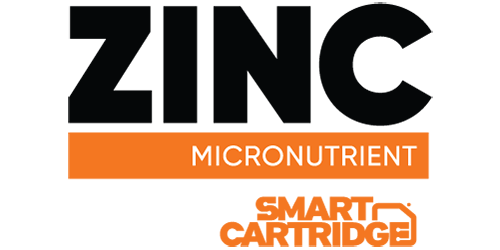 ZINC Micronutrient SmartCartridge
Nutrient Solution
ZINC Micronutrient helps maximize yield by increasing nutrition levels in your soil and addressing key micronutrient deficient areas as determined by soil testing. ZINC Micronutrient is available in SmartCartridge® containers for the SIMPAS® application system, providing unprecedented rate flexibility and control by management zone.
Click here for more information about SIMPAS-applied Solutions technology.
Applications
Focus on areas where crop removal data or soil testing data supports incremental ZINC at a specified rate to achieve yield targets
Use following heavy application of phosphate fertilizer
Features
ZINC is the micronutrient most often deficient in corn production
Helps to activate enzymes responsible for synthesizing essential proteins and assists in the creation of chlorophyll
ZINC is the micronutrient application most likely to result in a yield increase
Registered States
Find a Retailer
Get what you need, nearby.
AMVAC's website is updated regularly and may not contain the most current EPA registered product label or safety data sheet. Please contact your local AMVAC representative to confirm you have current product information. It is the sole responsibility of the end user to read and follow product use directions and to comply with all federal, state or local laws. This product may not be registered in all states and users are advised to confirm that the product is registered in all states of intended use.