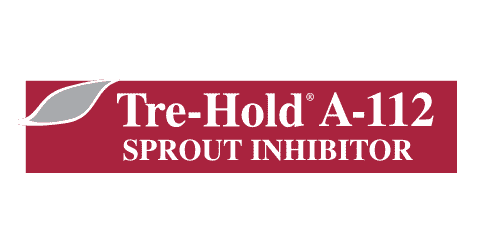 Tre-Hold Sprout Inhibitor A-112
Plant Growth Regulator
Tre-Hold® Sprout Inhibitor A-112 controls sprouting or sucker growth on avocados, mamey sapote, mangoes, olives, pomegranates and woody ornamentals.
Features
Controls branch growth in orchards, residential areas, and areas where tree branch growth may be hazardous, such as power lines
For commercial/agricultural use only: not intended for residential use
Registered States
The following states are in discontinuance: Alabama, Colorado, Connecticut, Delaware, Illinois, Indiana, Maine, Maryland, Massachusetts, Missouri, New Hampshire, Oklahoma, Virginia.
Find a Retailer
Get what you need, nearby.
Downloads
Label & SDS
Supplemental Documents
Label & SDS
Supplemental Documents
AMVAC's website is updated regularly and may not contain the most current EPA registered product label or safety data sheet. Please contact your local AMVAC representative to confirm you have current product information. It is the sole responsibility of the end user to read and follow product use directions and to comply with all federal, state or local laws. This product may not be registered in all states and users are advised to confirm that the product is registered in all states of intended use.