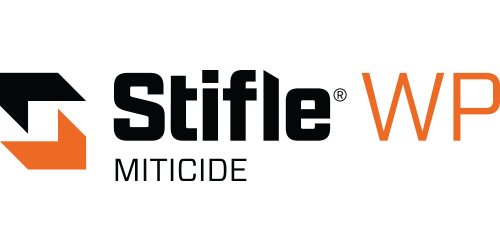 Stifle WP
Insecticide, Miticide
Stifle® WP Miticide is a mite growth inhibitor effective against most of common mite species such as various spider mites, Banks grass mite and European Red mite. It can be used on avocado, corn (field, popcorn, seed), cotton, grapes, mint, pome fruit, stone fruit, tree nuts and all other labeled crops.
Applications
Apply only once per season when mite populations are building up (2 applications per season allowed on corn).
Horticultural oil or non-ionic adjuvant in the tank mix may increase efficacy due to better coverage and enhanced translaminar movement of active compound.
Features
Contains the active compound etoxazole (72%), a chitin synthesis inhibitor and mite growth regulator.
Targets all mite life stages – from eggs to maturity.
Sterilizes adult females and their eggs, kills eggs on foliage and nymphs by inhibiting molting.
IRAC group 10B (only mitcide in this group).
Registered States
Find a Retailer
Get what you need, nearby.
AMVAC's website is updated regularly and may not contain the most current EPA registered product label or safety data sheet. Please contact your local AMVAC representative to confirm you have current product information. It is the sole responsibility of the end user to read and follow product use directions and to comply with all federal, state or local laws. This product may not be registered in all states and users are advised to confirm that the product is registered in all states of intended use. Important: Always read and follow label instructions. See label for listed weeds and pests.