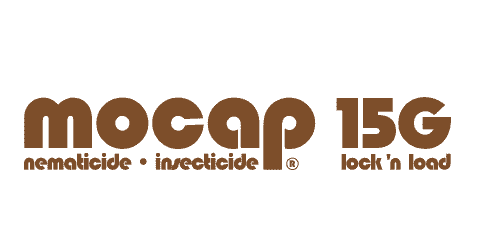 MOCAP 15G Lock 'N Load
Insecticide, Nematicide
MOCAP® 15G Lock'N Load nematicide/insecticide provides broad-spectrum control of soil insects and nematodes for strong stands and high yields.
Applications
Can be applied preplant, at-planting, preemergence and postemergence, depending on crop
Features
Labeled for use on a wide variety of crops, including cabbage, mint, potatoes, sweet potatoes, bananas/plantains, beans (snap and lima), corn (field and sweet), cucumber, sugarcane and tobacco
Available in the Lock'N Load closed-handling system for applicator convenience
Registered States
Find a Retailer
Get what you need, nearby.
AMVAC's website is updated regularly and may not contain the most current EPA registered product label or safety data sheet. Please contact your local AMVAC representative to confirm you have current product information. It is the sole responsibility of the end user to read and follow product use directions and to comply with all federal, state or local laws. This product may not be registered in all states and users are advised to confirm that the product is registered in all states of intended use.
MOCAP is a Restricted Use Pesticide.