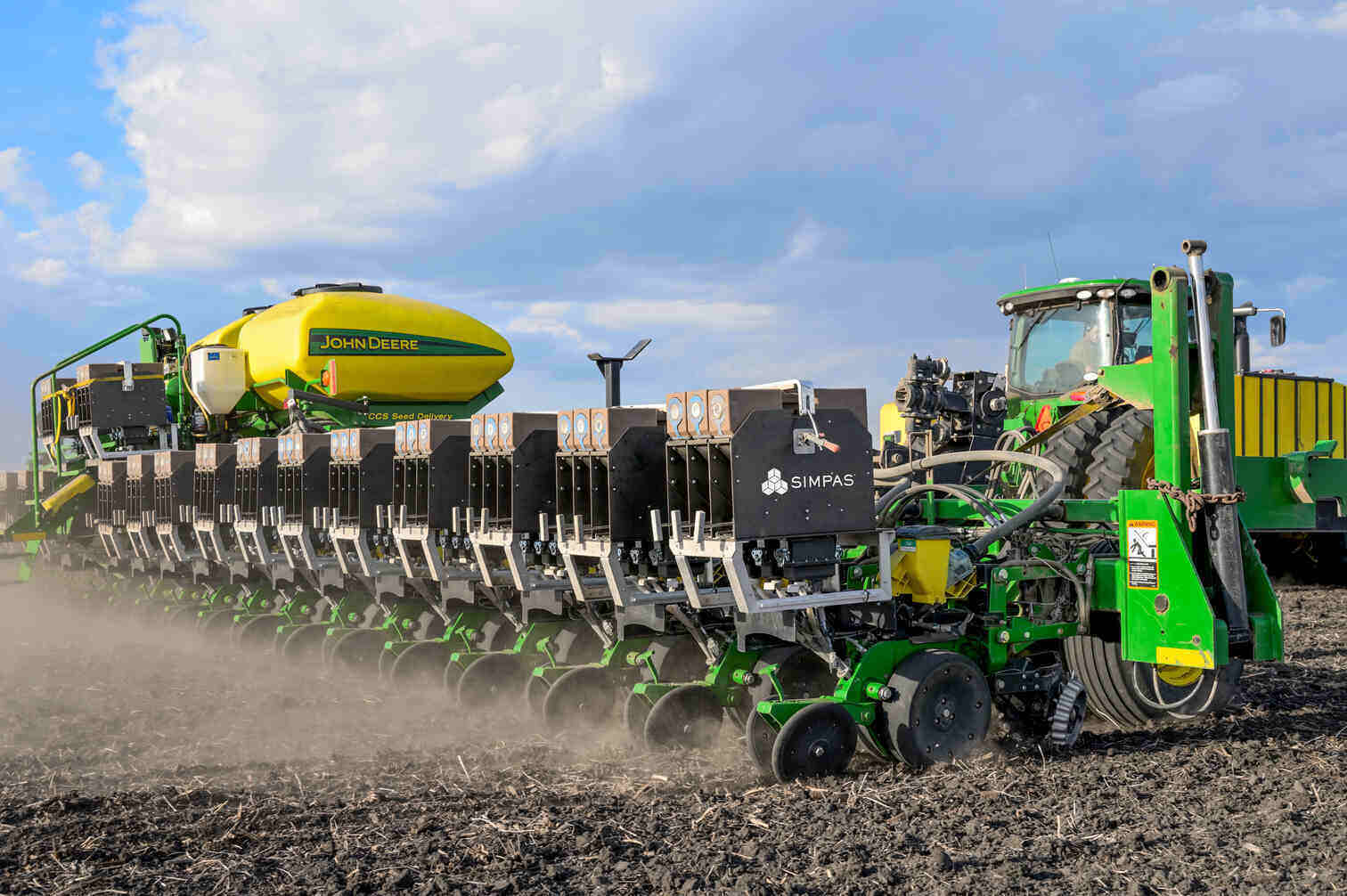 SIMPAS™ and SIMPAS applied Solutions™ (SaS) are featured in a just-released special report of Farm Journal magazine titled "Conservation for Tomorrow."
Developed by AMVAC® Chemical Corporation and available from Trimble® dealers for corn planting in 2021, SIMPAS and SaS make it easy for farmers to prescriptively apply multiple insecticides, fungicides, nematicides, and micronutrients in furrow in one simple pass and only to parts of the field that need them.
Highlighted in the Farm Journal report is the fit SIMPAS and SaS have with precision agriculture and long-term sustainability as well as short-term profitability for farmers. Covered also is the wide range of conservation strategies currently in use by U.S. farmers. The report promotes the efforts of Trust in Food, a Farm Journal Initiative, and America's Conservation Ag Movement, of which SIMPAS is its first Advocate Level Partner.
To read the full Farm Journal Conservation Report, go to http://www.agweb.com/acam.
About AMVAC Corporation
AMVAC Corporation is a subsidiary of American Vanguard Corporation. American Vanguard Corporation is a diversified specialty and agricultural products company that develops and markets products for crop protection management, turf and ornamentals management, and public safety and animal health applications. American Vanguard is included on the Russell 2000® & Russell 3000® Indexes and the Standard & Poors Small Cap 600 Index.
The Company, from time to time, may discuss forward-looking information. Except for the historical information contained in this release, all forward-looking statements are estimates by the Company's management and are subject to various risks and uncertainties that may cause results to differ from management's current expectations. Such factors include weather conditions, changes in regulatory policy and other risks as detailed from time-to-time in the Company's SEC reports and filings. All forward-looking statements, if any, in this release represent the Company's judgment as of the date of this release.
Contact Information