AMVAC® Chemical Corp., an American Vanguard® Company, is pleased to announce a Farm Journal-managed, coalition-driven initiative called the Climate-Smart Connected Ag Project – in which AMVAC/SIMPAS® is a partner – has been named a USDA Partnerships for Climate-Smart Commodities project.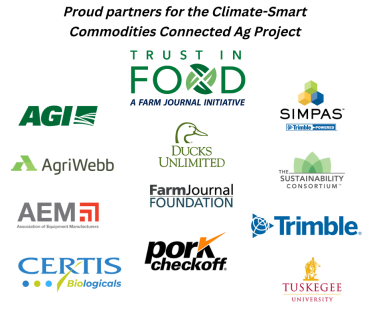 USDA Secretary Tom Vilsack made the announcement on September 14, 2022. USDA is investing up to $2.8 billion in 70 selected projects under the first Climate-Smart Commodities funding pool.
Trust in Food (TIF), the sustainability division of Farm Journal, has been awarded grant funding of up to $40 million to help drive adoption of Climate-Smart farming practices. Through the Connected Ag Project, TIF will deploy funds from the grant to help close the digitized farm data-gap and will share project learnings with a diverse community of row crop, livestock, specialty crop, and integrated farms and ranches. SIMPAS, Trimble (AMVAC's distribution partner for SIMPAS), and other Connected Ag Project partners will provide project participants with products and services to facilitate more rapid adoption of Climate-Smart agricultural practices.
By participating in the Connected Ag Project, farmers and ranchers will be equipped with the information and technology needed to be competitive in a climate-smart marketplace. Participants will have access to personalized support services, coaching, and direct payments for qualifying activities.
"Adoption of precision ag and prescriptive application technologies will play a key role in the expansion of sustainable, climate-smart farming," said Rick Rice, Director, Application Technologies for AMVAC. "AMVAC's technology platform of SIMPAS application equipment, prescriptively applied SIMPAS-applied Solutions™ (SaS™), and the Ultimus™ application-verification program, were designed from the outset to enhance on-farm sustainability practices.  Not all problems are uniformly distributed throughout every field. The ability to prescriptively treat spatially distinct problems by only applying inputs where problems exist is better for the environment. Ultimus auto-verifies precisely where those inputs were applied, making record-keeping and record-sharing easier for farmers and entities with whom they choose to share their data. We're pleased to partner with Trust in Food and the Climate-Smart Connect Ag Project and look forward to helping farmers benefit financially from the adoption of climate-smart agriculture."
About AMVAC Corporation
AMVAC Corporation is a subsidiary of American Vanguard Corporation. American Vanguard Corporation is a diversified specialty and agricultural products company that develops and markets products for crop protection management, turf and ornamentals management, and public safety and animal health applications. American Vanguard is included on the Russell 2000® & Russell 3000® Indexes and the Standard & Poors Small Cap 600 Index.
The Company, from time to time, may discuss forward-looking information. Except for the historical information contained in this release, all forward-looking statements are estimates by the Company's management and are subject to various risks and uncertainties that may cause results to differ from management's current expectations. Such factors include weather conditions, changes in regulatory policy and other risks as detailed from time-to-time in the Company's SEC reports and filings. All forward-looking statements, if any, in this release represent the Company's judgment as of the date of this release.
Contact Information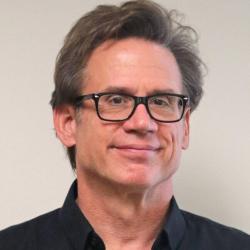 ©2022 AMVAC Chemical Corporation is a wholly owned subsidiary of American Vanguard Corporation. All rights reserved. American Vanguard, AMVAC, SIMPAS, SIMPAS-applied Solutions, Ultimus, and respective logos are trademarks owned by AMVAC Chemical Corporation.
All other trademarks are the property of their respective owners.
Important: Always read and follow label instructions. Some products may not be registered for sale or use in all states or counties. Please check with your state agency responsible for pesticide registration to ensure registration status. All products are EPA registered.