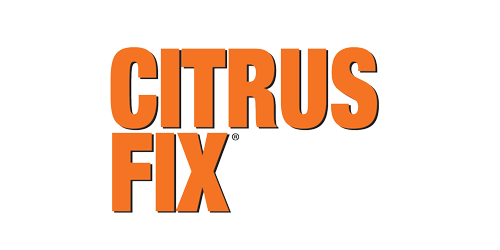 CITRUS FIX
Plant Growth Regulator
Major benefits include providing pre-harvest fruit-drop control in Navel and Valencia oranges, grapefruits, tangelos, and other citrus hybrids. Fruit size is also significantly increased when applied at the recommended growth stage on Navel or Valencia oranges and grapefruit.
Applications
When added to oil spray mixtures, counteracts leaf and fruit drop problems caused by the oil
Applied by ground spray equipment
Features
Labeled for post-harvest use on lemons for maintaining healthy buttons and for preventing Alternaria rot
Registered for use on many citrus varieties
Registered States
For use in Florida reference Citrus Fix 24c Label 
Find a Retailer
Get what you need, nearby.
AMVAC's website is updated regularly and may not contain the most current EPA registered product label or safety data sheet. Please contact your local AMVAC representative to confirm you have current product information. It is the sole responsibility of the end user to read and follow product use directions and to comply with all federal, state or local laws. This product may not be registered in all states and users are advised to confirm that the product is registered in all states of intended use.