Gentle on Corn with the LibertyLink® Trait. Wicked on Weeds™.
SINATE® is a postemergence corn herbicide that controls herbicide-resistant weeds with outstanding crop safety in corn with the LibertyLink® trait.
SINATE Herbicide is a combination of topramezone, the active ingredient in Impact® Herbicide, and glufosinate. This powerful formulation provides punishing efficacy against herbicide-resistant weeds like waterhemp, Palmer amaranth and giant ragweed. 
Wicked on Weeds
SINATE technology combined with the LibertyLink corn trait provides growers with the next generation in resistance management.
PRODUCT BENEFITS
Smoke 'Em if You Got 'Em
SINATE is a powerful one-two punch of punishing efficacy in the fight against herbicide-resistant weeds like waterhemp, Palmer amaranth and giant ragweed.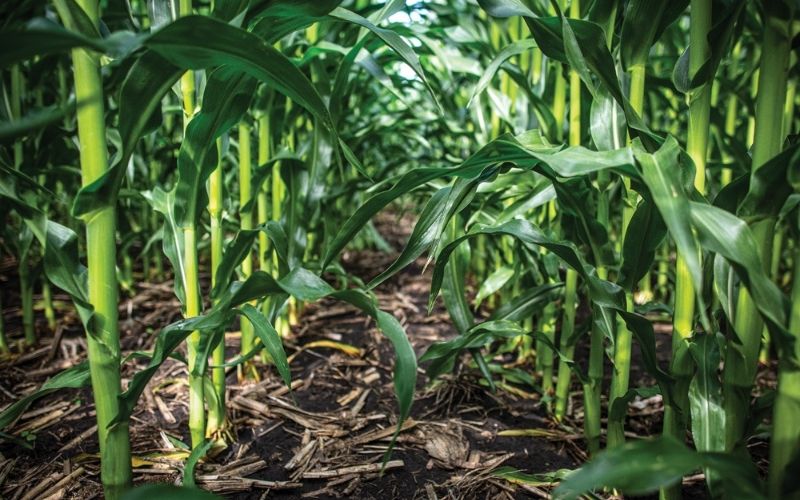 Control You Can Count On
Glufosinate plus the trusted power of topramezone, the active ingredient in Impact, delivers more consistent performance on a wide spectrum of grass and broadleaf weeds.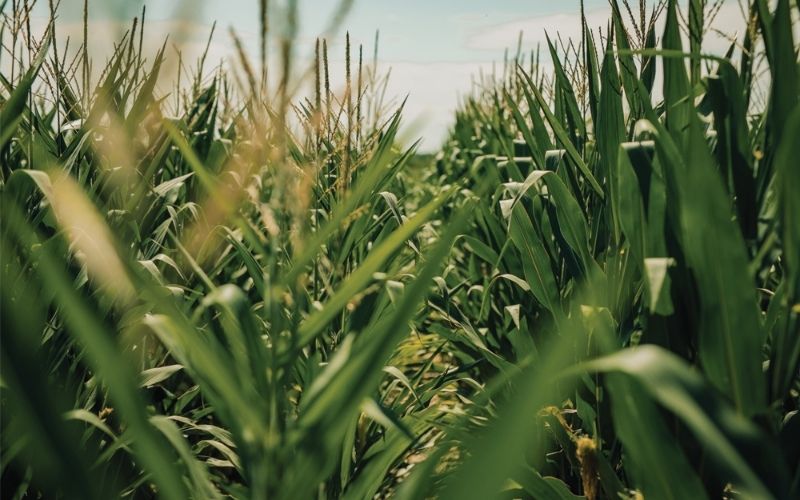 Safe on corn with the LibertyLink trait
Topramezone helped Impact Herbicide become The Standard in Corn Safety®. And now, with the inherent tolerance of the LibertyLink corn trait to glufosinate, SINATE delivers outstanding crop safety.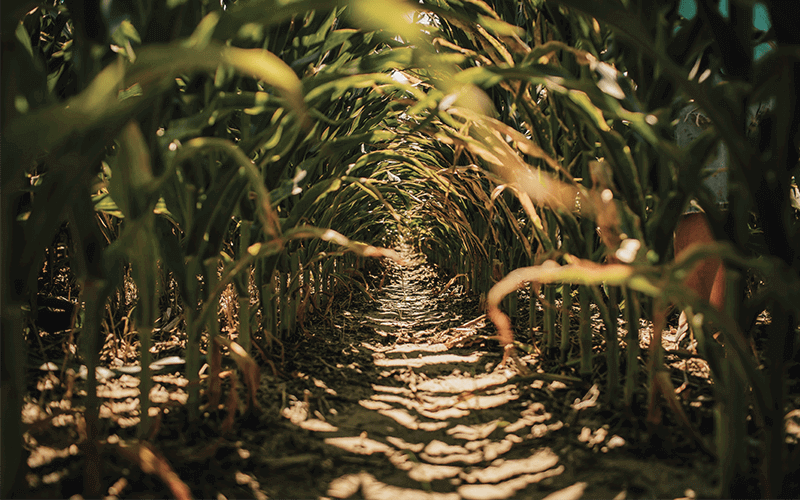 Performance
Brookville, KY — Untreated
Giant ragweed, pigweed and johnsongrass.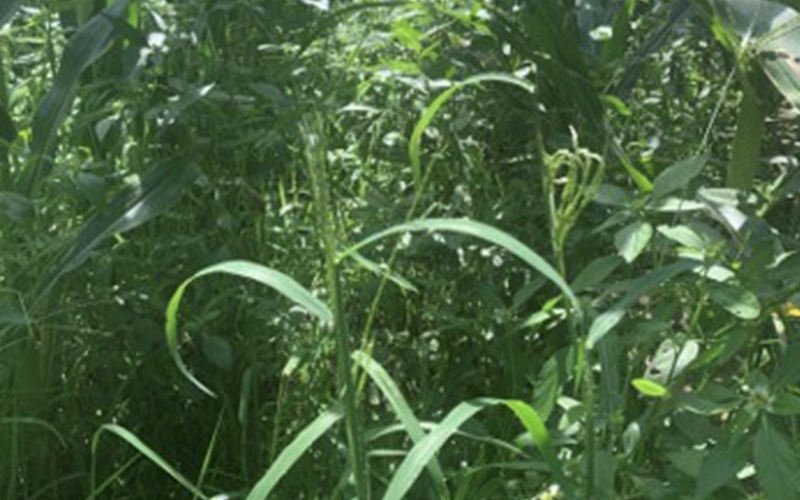 Brookville, KY — Treated
Post — SINATE® at 28 oz. + atrazine + glyphosate + adjuvants. Excellent Control.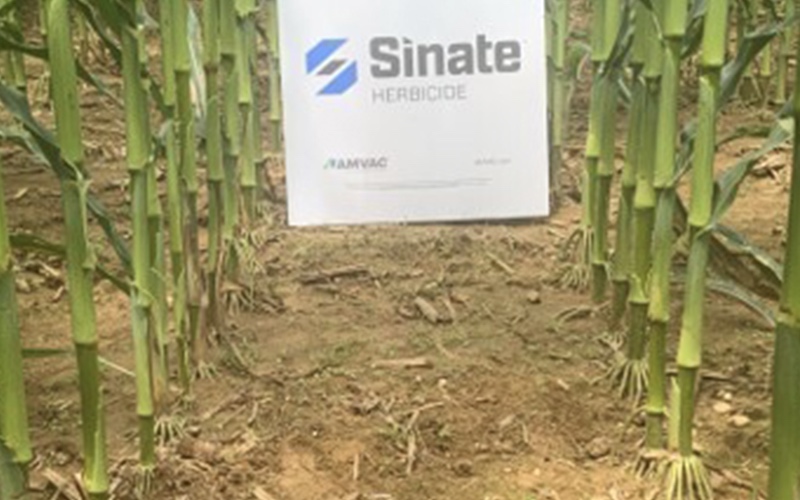 What People Are Saying About SINATE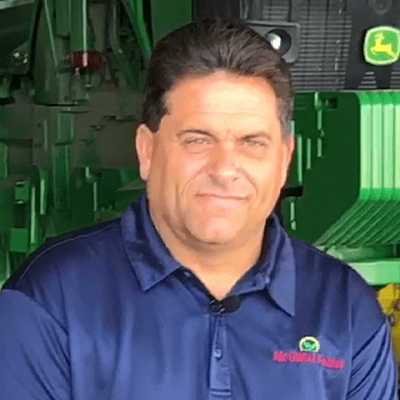 Tim McGreal
"We need a product like SINATE that we can come back in and pick-up the escapes that we lose from our preplant application. We have seen 100% control within about 14 days after application."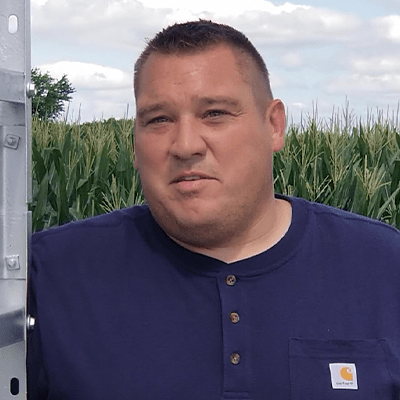 Jeff Brockman
"Our challenges here are predominately waterhemp issues.  Having a good knockdown would be probably where most herbicide programs fall short. I have not seen any weeds were we applied SINATE."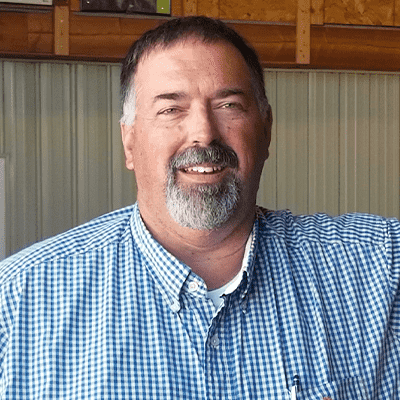 Kurt Barman
"What interested me in SINATE was the quick burndown we get with glufosinate. We have been using Impact for several years. I was happy with the crop safety aspects of SINATE. We didn't see any injury with it."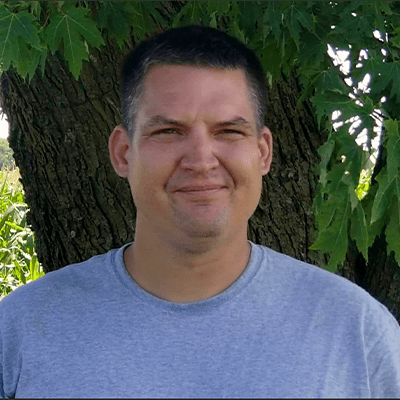 Nick Dirksen
"The challenges I am currently trying to solve in my herbicide program is the constant weed pressure every year on this field. So far after the herbicide was applied, I saw the weeds die out very quickly and several weeks later there were not new weeds or grass growing."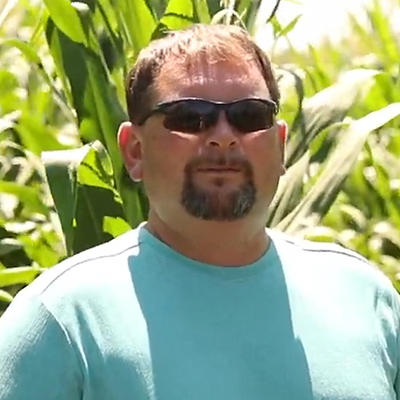 Jason Orr
"What interested me in SINATE is not only did we get the safeness of the Impact, but we also got more control with the glufosinate. The control was fast acting and seems to be holding on a lot better later in the season."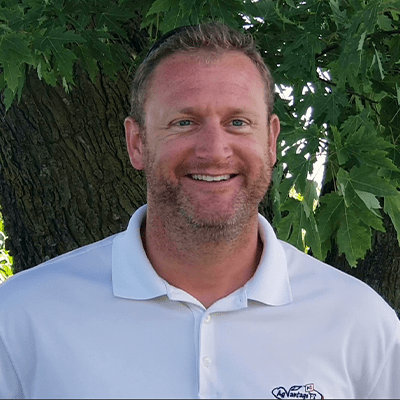 Ryan Newman
"This is a product that is going to work well early pre and late post, too, in a rescue type situation."
AMVAC's website is updated regularly and may not contain the most current EPA registered product label or safety data sheet. Please contact your local AMVAC representative to confirm you have current product information. It is the sole responsibility of the end user to read and follow product use directions and to comply with all federal, state or local laws. This product may not be registered in all states and users are advised to confirm that the product is registered in all states of intended use. Important: Always read and follow label instructions. See label for listed weeds and pests.
©2020 AMVAC Chemical Corporation is a wholly owned subsidiary of American Vanguard Corporation. All rights reserved. AMVAC, Sinate and respective logos are trademarks owned by AMVAC Chemical Corporation.