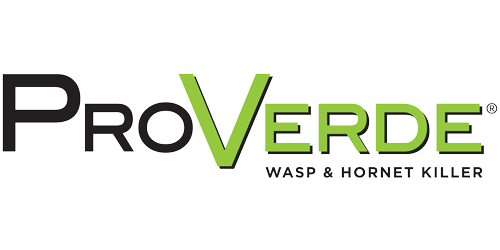 PROVERDE Wasp & Hornet Killer
Insecticide

PROVERDE® products harness patented insect receptor targeting technology to deliver performance and safety. PROVERDE Wasp & Hornet Killer is a fast contact insecticide that controls wasps, hornets and yellow jackets. As a FIFRA 25(b) exempt product, it may be used in sensitive areas including kitchens, schools and hospitals. Kills on contact, destroys nests, sprays up to 15 feet, and is safe for use on utility and telecom equipment*.
*When used as directed
Applications
Ready-to-use aerosol spray for killing stinging insects. For best results, spray insect or nest until thoroughly saturated
Safe for use in sensitive environments including residential, commercial and institutional establishments
Features
Active ingredient: geraniol 0.89%
Registered States
Registered in all states that require it
Contact Your Distributor
Reach out to your preferred distributor to find the latest AMVAC products.
AMVAC's website is updated regularly and may not contain the most current EPA registered product label or safety data sheet. Please contact your local AMVAC representative to confirm you have current product information. It is the sole responsibility of the end user to read and follow product use directions and to comply with all federal, state or local laws. This product may not be registered in all states and users are advised to confirm that the product is registered in all states of intended use.
PROVERDE is a trademark of Envance Technologies, LLC.