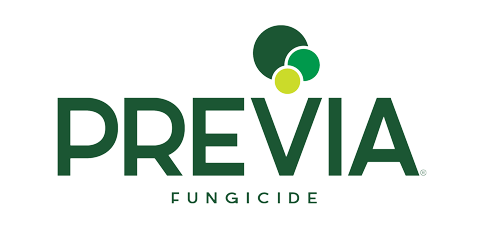 PREVIA
Fungicide
PREVIA® fungicide is a broad-spectrum, contact fungicide that should be used in preventive applications to provide effective control of many important turfgrass diseases. PREVIA contains active ingredient chlorothalonil—a standard for broad-spectrum disease control.
Applications
Applications that use sufficient water volume to provide thorough and uniform coverage of the turfgrass foliage will deliver the most consistently effective disease control
Considering that PREVIA fungicide is a contact fungicide, the spray should be allowed to thoroughly dry before mowing or irrigating the treated area
Features
Active ingredient: chlorothalonil 54.0%
FRAC Group M5 fungicide
MOA: Multi-site enzyme inhibition
Registered States
Contact Your Distributor
Reach out to your preferred distributor to find the latest AMVAC products.
Downloads
Label & SDS
Supplemental Documents
Label & SDS
Supplemental Documents
AMVAC's website is updated regularly and may not contain the most current EPA registered product label or safety data sheet. Please contact your local AMVAC representative to confirm you have current product information. It is the sole responsibility of the end user to read and follow product use directions and to comply with all federal, state or local laws. This product may not be registered in all states and users are advised to confirm that the product is registered in all states of intended use.