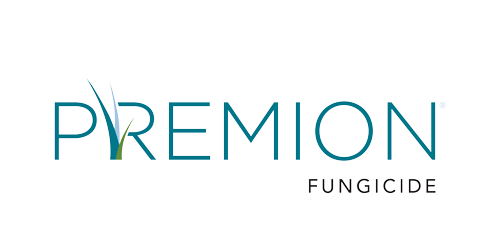 PREMION
Fungicide
Formerly called Oreon, PREMION® fungicide is an effective, water-based solution to anthracnose and a wide range of additional turfgrass diseases. PREMION is the only fungicide product that utilizes both PCNB and tebuconazole. PCNB is the only Group 14 fungicide registered for turf use making it an important resistance management tool.
Applications
For applications April through June, or mid-August through November
Greens and tees: For anthracnose control, apply at 4 to 8 fl. oz. per 1,000 square feet
Fairways: For control of dollar spot and other spring/fall diseases, PREMION should be applied at 6 to 8fl. oz. per 1,000 square feet
For snow mold control, PREMION should be applied at 8 to 12 fl. oz. per 1,000 square feet
Features
Active Ingredients: PCNB 37.82% and tebuconazole 2.5%
FRAC Group 14 and FRAC Group 3 fungicide
Dual modes of action
Contact and systemic activity
Formulation: Water-based premix using TurfJet™ water-based technology for enhanced turf tolerance and expanded application windows for actively growing turfgrass
Registered States
Contact Your Distributor
Reach out to your preferred distributor to find the latest AMVAC products.
AMVAC's website is updated regularly and may not contain the most current EPA registered product label or safety data sheet. Please contact your local AMVAC representative to confirm you have current product information. It is the sole responsibility of the end user to read and follow product use directions and to comply with all federal, state or local laws. This product may not be registered in all states and users are advised to confirm that the product is registered in all states of intended use. Important: Always read and follow label instructions. See label for listed weeds and pests.