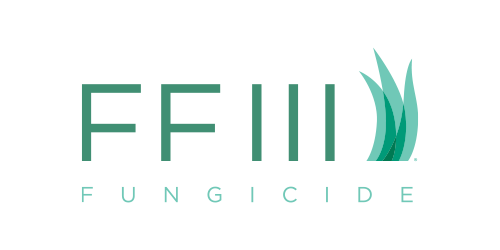 FF III
Fungicide
With its three active ingredients—PCNB, Chlorothalonil, and Propiconazole—FF III® fungicide provides broad-spectrum, long-lasting turf disease protection in a dry granular formulation that spreads evenly and provides a very high level of control against pink and gray snow mold on golf courses.
Applications
For use on golf course tees, greens and fairways
Best results are achieved when used in a preventive program following specified rate and application directions
Features
Active ingredients: propiconazole 0.62%; chlorothalonil 3.90%; and PCNB 7.50%
FRAC Group 14, FRAC Group 3 and FRAC Group M5 fungicides
Multiple modes of action
Contact and systemic activity
Registered States
Contact Your Distributor
Reach out to your preferred distributor to find the latest AMVAC products.
AMVAC's website is updated regularly and may not contain the most current EPA registered product label or safety data sheet. Please contact your local AMVAC representative to confirm you have current product information. It is the sole responsibility of the end user to read and follow product use directions and to comply with all federal, state or local laws. This product may not be registered in all states and users are advised to confirm that the product is registered in all states of intended use.