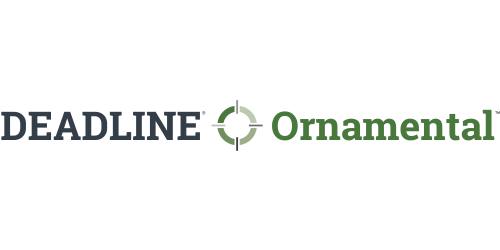 DEADLINE Ornamental
Molluscicide
DEADLINE® Ornamental is labeled specifically for use as a barrier around gardens or individual plants. Rain and irrigation resistant, DEADLINE Ornamental is formulated into mini-pellets that can withstand as much as six inches of rain or heavy watering over 14 days. And with SNARE™, a powerful attractant, slugs and snails are lured toward Deadline Ornamental and away from listed plants.
Applications
Apply as an outdoor soil surface treatment. For best results, evenly distribute in a 1 ft. wide area
For use around ornamentals as a barrier around gardens or individual plants
1/4 pound covers 1,000 sq. ft.
Features
Active Ingredient: Metaldehyde 4%
Registered States
Contact Your Distributor
Reach out to your preferred distributor to find the latest AMVAC products.
AMVAC's website is updated regularly and may not contain the most current EPA registered product label or safety data sheet. Please contact your local AMVAC representative to confirm you have current product information. It is the sole responsibility of the end user to read and follow product use directions and to comply with all federal, state or local laws. This product may not be registered in all states and users are advised to confirm that the product is registered in all states of intended use.
DEADLINE is a trademark of Deahinder, LLC.