EOP REBATES FOR PCNB-POWERED FUNGICIDES
Offer valid Oct. 1 – Dec. 17, 2021
SNOW MOLD EXPERT SERIES
See NEW videos of Turfcide 400® success stories from your peers and a leading snow mold researcher.
TURFCIDE® 400 SNOW MOLD PROGRAM COST CALCULATOR
Quickly and easily calculate and compare the cost per acre of the Turfcide® 400-based snow mold fungicide programs in the Turfcide 400 Snow Mold Assurance Program, your current snow mold program, or any other snow mold program.
DOWNLOAD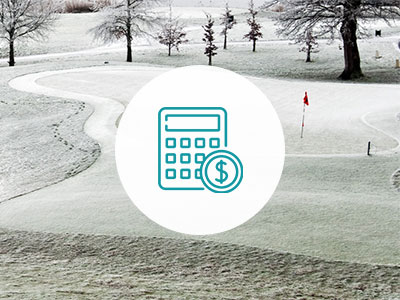 WATCH TURFCIDE® 400 IN ACTION
See how Turfcide® 400 outperforms chlorothalonil in snow mold field trials.

FF III FUNGICIDE, PREMION FUNGICIDE, Turfcide 10G, and Turfcide 400 are EPA registered products of AMVAC Chemical Corporation. Important: Always read and follow label instructions. Some products may not be registered for sale or use in all states or counties. Please check with your state agency responsible for pesticide registration to ensure registration status.
©2021 AMVAC Chemical Corporation is a wholly owned subsidiary of American Vanguard Corporation. All rights reserved. AMERICAN VANGUARD, AMVAC, AMGUARD, FF III, PREMION, Turfcide, and respective logos are trademarks owned by AMVAC Chemical Corporation.